INNER CIRCLE RE-RELEASESJACOB MILLER AND RAY I'S
NATTY CHRISTMAS
LIMITED EDITION COLOR VINYL AVAILABLE NOW!!!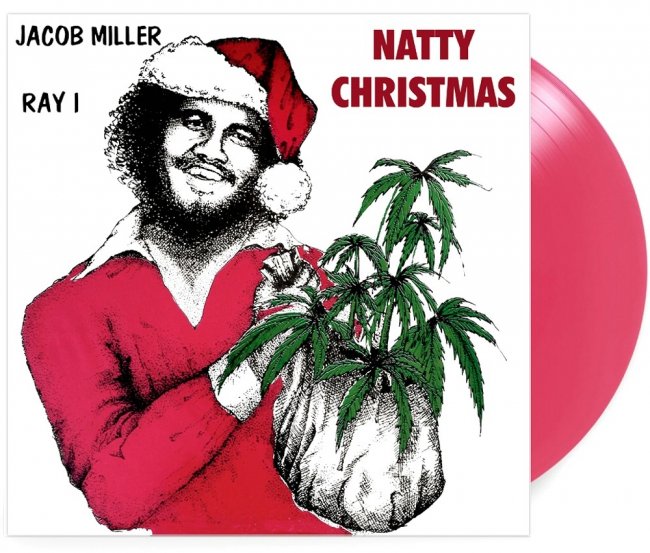 (Miami, USA) – Jacob Miller's iconic "Natty Christmas" album has been re-released by Soundbwoy Ent/DubShot Records,
for the 2020 holiday season.

The label partnership is utilizing and exclusive release with BuyReggae.com for manufacturing and fulfillment and providing
a one-click order, pay, and delivery experience for
holiday vinyl shoppers.

The limited-edition vinyl only release will consist of 3 different colors, Red, Gold, and Green, to signify the colors of Rastafari and unity with Africa.

Reggae Music's premier ganja-infused holiday album "Natty Christmas" featuring Jacob Miller, Ray I, and Inner Circle is set for a holiday 2020 release with pre-orders available NOW!

Ranked as one of the 25 greatest all-time Christmas albums by Rolling Stone Magazine, "Natty Christmas," will go down in history as one the most-clever interpretations of holiday classics such as "Wish You a Merry Christmas," and a happy Dancehall… "Silver Bells," it's Christmas time in the Ghetto…"Deck the Halls," with lots of Collie…and "All I want for Christmas," is my Collie Herb. The album has had an underground stoners #420 cult following for decades, and has been a Caribbean
family holiday tradition.

Jacob "Killer" Miller, was one of the architects of the original Jamaican Roots Rockers style of reggae music, and was beloved by fans the world over. His unfortunate passing in May of 1980 continues to be pivotal point in the history of the genre. After a long hiatus, his band, Inner Circle returned to the music business with a new set of songs that would capture the world over yet again, with their hit records "Bad Boys" and "Sweat (A la la la la long)"' achieving international dominance yet again.

Riding on that success, the band made a collective decision to expand their studio operations, and create Circle House studios, which remains a premier destination for some of the most successful recording artists including Miley Cyrus, Justin Bieber, Will Smith, DJ Khaled, Slightly Stoopid, Sean Paul,
and many more.

In the late 00's, the band formed their own label and took control of their masters from Warner Music and other various independent labels to form a new catalog that was completely under the control of the original musicians and songwriters. In 2010, they partnered with New York-based DubShot Records to form a distribution and marketing partnership to re-release catalog and new music. There are two new album releases from Inner Circle scheduled for 2021. This is the first re-release of this product in a physical vinyl format by Inner Circle's own Soundbwoy Ent in partnership with their distribution partner of 10 years, DubShot Records, founded by Christoffer 'Mannix' Schlarb.

To accompany the release, the team have developed a new remastered version of the original recordings to accompany a digital release that will be available on all platforms
December 11th.

This re-release accompanies another recent re-release with DubShot/Buyreggae.com for the 7" 45rpm single of "News Carrying Dread," from Inner Circle feat Chronixx and Jacob Miller.

CLICK HERE TO ORDER NATTY CHRISTMAS
CLICK HERE TO ORDER NATTY CHRISTMAS
CLICK HERE TO ORDER NATTY CHRISTMAS


Here's wishing you all a very Natty Christmas!