Link&Chain
Now Available for Booking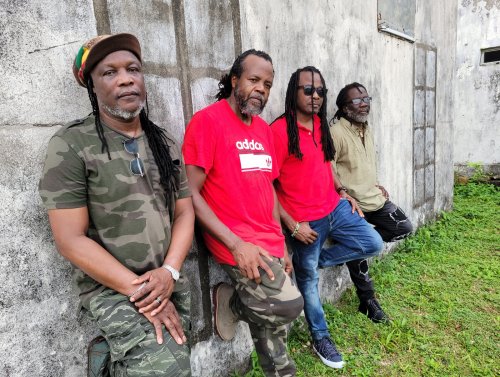 Attention All Festival Producers, Venues & Promoters
Click here to email and discuss Booking Link&Chain
Authentic Roots Rock Reggae
Harmony Band

Link&Chain recently performed throughout Florida on their
"Vibes Up" Tour Nov-Dec 2021 and received rave reviews from
their live performances.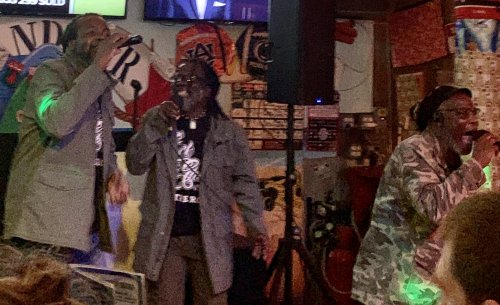 Photo from the "Vibes Up" Tour November 2021

ABOUT LINK&CHAIN

Link&Chain is a band of brothers that have been harmonizing together and co-writing their songs for decades since their early days in Jamaica. The name was chosen because of its significance to the struggle of our ancestors and it also significant to the unity of InI coming together & holding together as links on a chain. The group came together in 1986 as a trio and still has three of its original members.

The world is talking about their new single, "Guide Me Jah" Released via Issachar Muzik and Distributed by Bob Marley's iconic Tuff Gong International. See some of the press below:

UK TALK RADIO LONDON
"Link&Chain are a legendary band, who are part of this defining era in music.
Their songs continue to be relevant, and reggae music will never die".

AFRICAN HYPE AFRICA
"This is the track to resonate deeply with as its message of faith and hope is as clear as light of day ."Guide Me Jah the way that I should go,Lift me up and place my feet higher and higher, Jah you're the Captain the Pilot the Leader, You're at the wheel the navigator"Makes the catchy and memorable moving chorus that speaks right
to a listeners heart".

TUNEPICAL EUROPE
'Link&Chain are here to remind us that we are not alone in this fight.That though we may find ourselves in extremely difficult and uncomfortable situations."

DAILY MUSIC SPIN EUROPE
"Link&Chain's genuine and passionate delivery in"Guide Me Jah". This the band we want, this is the music we want to listen to more often."

BANDCAMP DIARIES ONLINE MAG
"Link&Chain are able to create a very strong connection with their audience, using great vibes musically, but also lyrics that speak to the heart of the audience".
They released "Ready" in early 2021 and then "Don't Do That", both tracks received a lot of international press and radio Air Play.
Now Based in Florida, Link&Chain band has a storied history of performing at renowned festivals such as Reggae SunSplash -Jamaica, Eastern Consciousness Western Consciousness-Jamaica, & Riverside Arts Festival -California, as well as tours throughout the USA.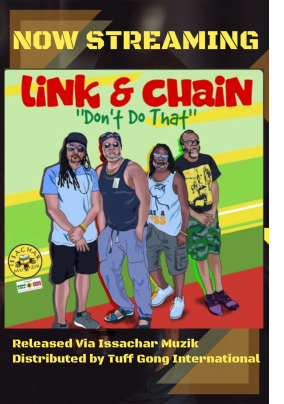 "Don't Do That"
Released via Issachar Muzik
Distributed By Tuff Gong International

"Don't Do That" came about because of the situation in Jamaica with the youths killing each other with the gun. It's been like that for many years and it's perpetual. We're here now trying to encourage the youths to develop the ability to reason instead of shooting each other. It's important that we preserve ourselves because we're the future. It's the tradition of the Rastaman to make sure that youths stay positive; we should be able to strengthen each other as a people.

Rastafari is love and unity. Rastafari is about building the community. Rastafari is a oneness, we hope to be able to at least encourage the youths to have a different mindset.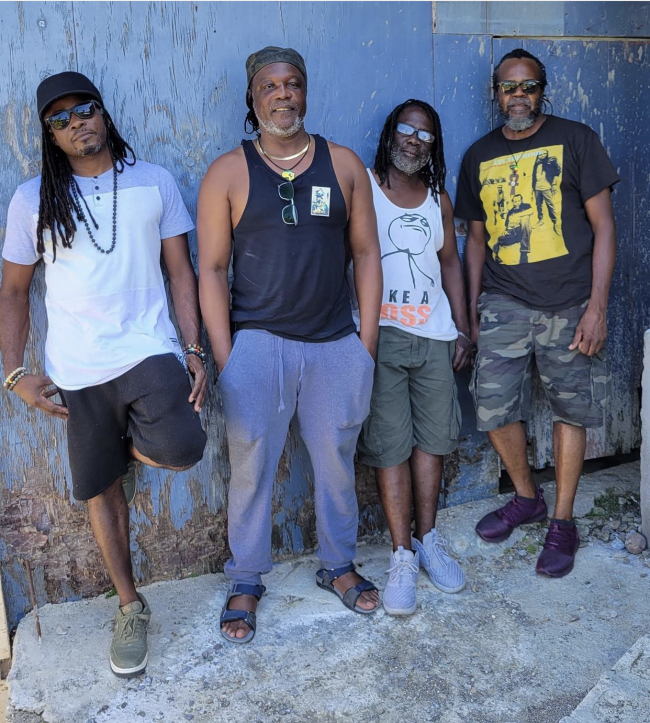 We want to give thanks for the good people that surround us through the connections we have made. We were blessed to link with Issachar Muzik Record Label who is part of the cultural revolution, helping to push the culture aspect of reggae to where it's supposed to be. Our connection with Issachar has been very fruitful, and we are so thankful to have our music distributed by the legendary Tuff Gong International and we hope to continue the relationship with more new releases.

Click Here to listen to interviews with the band here

Stay tuned for many new releases

Booking/Interviews/Information
EMAIL
Follow on Socials:
Facebook
Instagram
Twitter
Spotify