A Cookbook Written About the Glory of Jamaican Cuisine!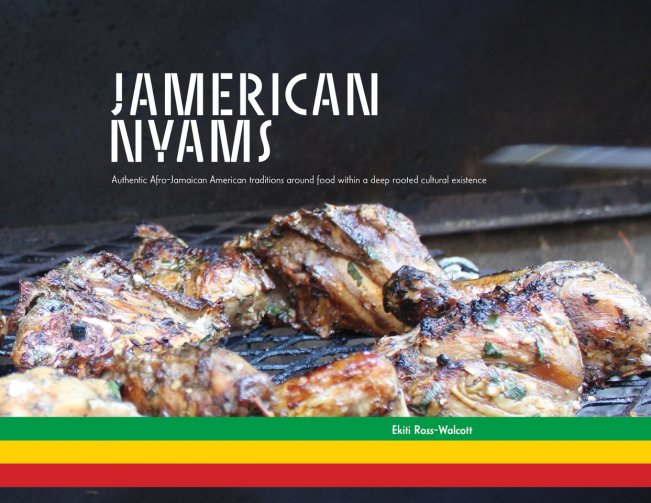 by Ekiti Ross-Walcott, (Chico, CA)

This book is an accumulation of the variety of cultures and traditions within the Caribbean islands.

Jamaica's motto, "Out of Many, One People" represents the vast cultural food diversity spectrum and includes all cultures
in one big pot melting over our stove.

Lively up yourself by indulging in Jamaican cookery
at home.
🌱🌶♥🥘✨☀
The target audience for this cookbook is individuals interested in learning about the rich and beautiful culture of Black Indigenous People of Color from the island of Jamaica.

All who are interested are welcome to join in the celebration embedded in this book about the deep roots of Jamaican culture by preparing and cooking authentic meals to enjoy
with family and friends!

All ages are welcome to this genuine gift of an in-depth perspective of the Jamaican American food experience.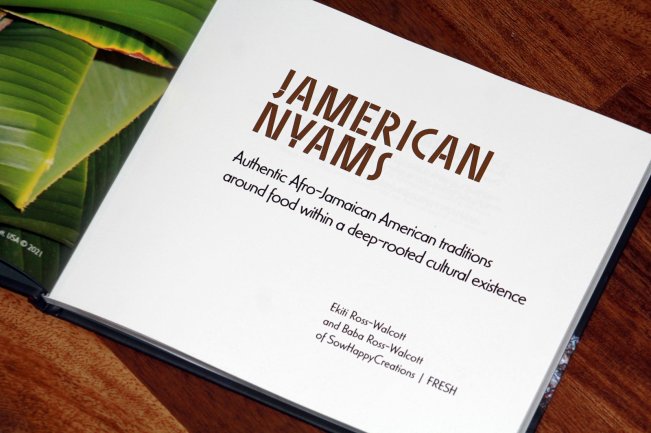 Get ready to bust belly with Jamaican cookery
and enjoy the show!
GOALS OF THIS COOKBOOK:
~ Preserve, celebrate, and glorify Jamaican culture
~ Guide society to the phenomenal culinary traditions
of Jamaica
~ Report on and spread our deep roots about authentic, Caribbean Island culture.

We want to combat misrepresentation of Jamaican culture by developing content about the beautiful Caribbean islands and sharing it with the world. Showcasing the phenomenal cultural traditions, and the glorious struggle that people of color,
endure is our goal.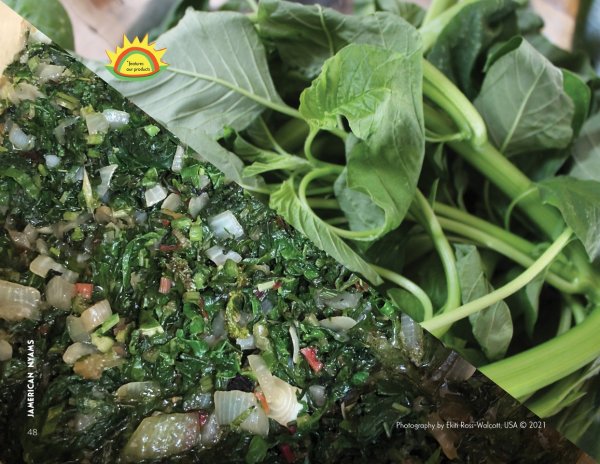 Baba Ross-Walcott's food perspective is immersed with our African ancestors' indigenous way of life. Sharing these strategies and African teachings will help restore the world.


We strive to become One People by showcasing and celebrating our cultures' humanity and resilience.

When we find the way to a humble human heart, we believe we can create a shared human understanding, and this allows us to experience the gift and beauty of life from
the divine Creator.

Educating the next generation is the most powerful tool — empowerment and upliftment of the youth!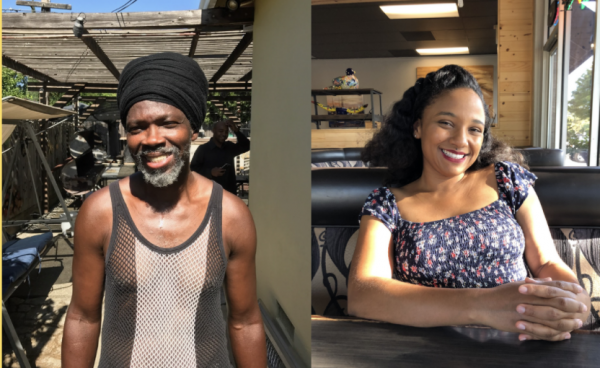 ONE LOVE, ONE HEART, JAMAICAN FAMILY!

"Jamaican culture we love and cherish you always. Stay close to our hearts and flow deep in our spirits. All glory to our powerful Creator—our beautiful ancestors, we love you, please forever live with us and through us. Ashe."
– Ekiti Ross-Walcott – CSU, Chico Graduate, Author,
Visual Designer and Entrepreneur
"The roots of our food are ground up, not shelf down or from the fridge. Our food comes from the earth. I am blessed to live to see my fifth generation of my family tree. I am grateful to pass this legacy onto my family roots. Not many people can say that and not many people have that. We greatly appreciate the support to carry on this legacy of real food. This is how we eat from day one from the land. I want to pass this onto the people I encounter with. The goal is that natural food is the healing of all nations." – Baba Ross-Walcott – Ekiti's Father, Organic Farmer


Spiral Bound: $40.00 USD

[flat rate shipping cost: $10.00 USD]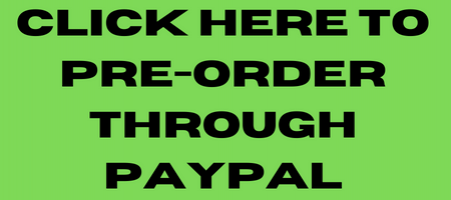 530.228.5561 | FINEREALEDIBLES@GMAIL.COM | @SOWHAPPYCREATIONS

Thank you for supporting our small, local business!


EKITI ROSS-WALCOTT

FRESH | SOWHAPPY CREATIONS
1470 FILBERT AVE 
CHICO, CA 95926
530.228.5561
BY PRESERVING JAMAICAN CULTURE WITHIN AN AUTHENTIC COOKBOOK PUBLICATION, WE WILL PASS ALONG OUR ANCIENT TRADITIONS.