New Single from Jamaican Roots Reggae artists
Ras Kidus and his daughter Beezher,
"Where Is Jah Love?"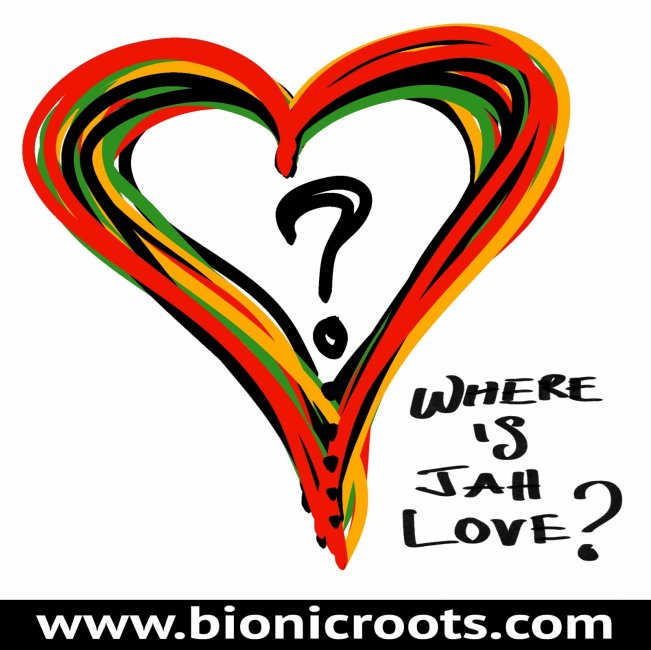 This track is a reminder to all to bring forth
Jah love amongst each other and within INI!

"Where Is Jah Love?" is now available on all platforms
and for DJ's and radio stations including the dub version.

Watch Official VIDEO Here

Watch Lyric VIDEO Here

Listen Here on iHeartRadio

Listen Here on SPOTIFY

Listen Here on APPLE MUSIC


"Where is Jah Love? "was recorded as a father/daughter duet at Caspa Studio, Kingston Jamaica, under the direction and editorial
of Makonnen Blake Hanna

"When I heard the song, I felt the heartbeat of our culture travel from one generation to another," said Ras Kidus.

Beezher,a singer/songwriter like her father
adds, "This song reflects the strength of the roots connection we have and was a dream come true for me!"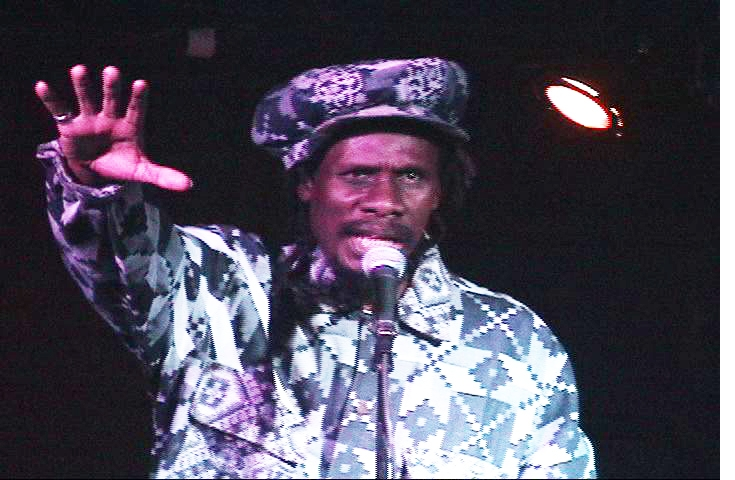 Ms. Barbara Blake Hannah, who brought the project together explained, "The song is a joy to experience!"

Focused on Rastafarian teachings of unity, peace, and love, Jamaican-born singer Ras Kidus and his band perform reggae music following
Ras Kidus' motto: "It is better to get down than to be down". His Songs are filled with exciting dance rhythms and spiritually uplifting lyrics.

Ras Kidus grew up singing at an early age with bands such as Soul Syndicate before forming his own group, Roots Connection, whose first recording in 1975, "Exile Song" made the British pop charts. Since then he has recorded on his own and taken his reggae message to world locales from Canada and California to Egypt and England.

You may remember John 'Ras Kidus' Cornelius for his classic role in "Rude Boy the Jamaican Don" and for his authentic
reggae tunes such as:

"Son of a Slave"
Watch Video Here

"Reggae with Me"
Watch Video Here

"Lonely House"

Musician, Producer, and Actor, original roots man, Jon Cornelius a.k.a. RAS KIDUS has mixed his musical talent next to the greatest Reggae artists in the business including Ras Michael Sons of Negus with whom he traveled on his first American tour. While still in Jamaica he shared the stage with the legendary Bob Marley, Third World and Burning Spear, the famous Beres Hammond, The Psalms, and the late great Gregory Isaacs and Sugar Minott. RAS KIDUS leads his band,
Roots Connection and currently performs live in many venues in
America and around the world.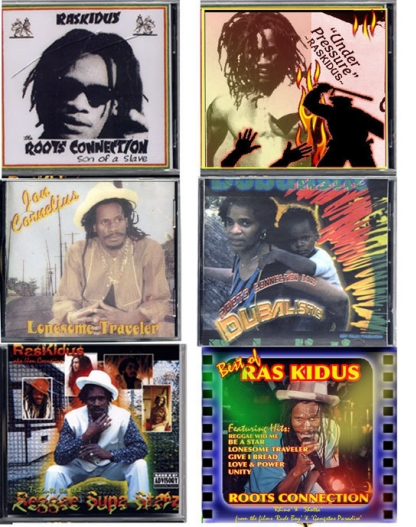 "Lonesome Traveler"
is one of his six albums including his Lively Mix.
MTV aired a long series of Levi's Living Large Commercials that Ras Kidus provided the music soundtrack. His second CD, Under Pressure was rated S.F. BAY AREA'S Reggae Album of the Year in 1988. Later, he toured with artists including Burning Spear, Toots and the Maytals, The I-Threes, Rankin Scroo and Ginger, Glenn Washington, Hugh Mandell,
and Yellow Man.

In addition to concert performances RAS KIDUS is a film star known worldwide. He portrayed the Jamaican Don Shotta, Rhino and Massive in three movies with Beenie Man and Ninja Man (Mark Danvers): RUDEBOY– THE JAMAICAN DON, GANGSTA'S PARADISE,
and COP AND A BAD MAN.

Recently Jon played the leading role and created the soundtrack for TEXTIVE a short film and web-based television series. It was produced by Roots Force Production and Slade Digital and filmed in the San Francisco Bay Area —available on DVD and on Youtube. The short film, written and produced by Stephanie Slade was featured at the Oakland International Film Festival 2012 and the Berkeley Film Festival, 2011.

His song, 'Jamaica Land' is the soundtrack to the short film
JAMAICA LAND, directed by Stephanie Slade which was screened
at the Jamaica International Reggae Film Festival, 2013.

WATCH VIDEO:
Bionic Roots: Ras Kidus, Spiritual Messenjah
Link Up With Ras Kidus:
Facebook

For more information on both Ras Kidus and Beezher:
www.bionicroots.com
www.beezher.com

All inquiries please contact Stephanie Slade,
Bionic Roots PR | 510 302 8734
digitalslade@gmail.com