New Single Release
by Elementree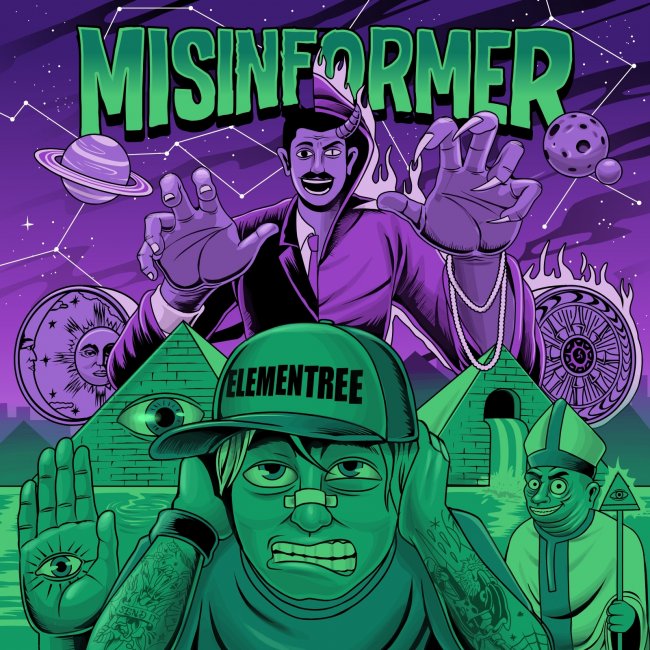 Reggae Festival Guide (RFG) sat down once again with Cincinnati reggae artist Elementree about his new single 'Misinformer' and the music video that was just released. We also got to chat about whats new with him in 2023 and what he sees going forward into the new year.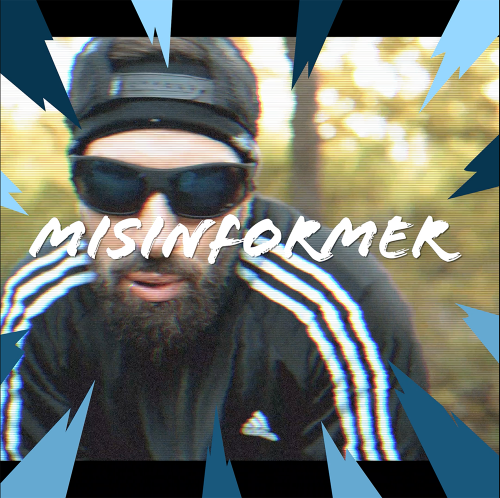 RFG: It's been a little over a year since we last spoke with you about your album Solutions and your single 'Colorado' which did very well by the way! How was the last year for you?

Yes, it's great to be back speaking with you again! 2022 was possibly one of the biggest years in my musical career for re-shaping and really locking in on the vision that I have for the future. I got to play some really great shows with Elementree Livity Project, write a ton of music, and collaborate with some really talented artists this year. I'm super excited to see the fruits of my labor this past year come into fruition this 2023.

RFG: So the word is that you just released a new single 'Misinformer' and it's now available for streaming. Tell us a little bit about the song and where everyone can add it?
A. The song is now available everywhere for streaming/download. Click HERE FOR LINK
You can watch the music VIDEO for the song HERE

This is quite possibly my favorite song that I have written so far. It's a reflection of what we have been seeing for the last couple of years as the amount of information online and in news media becomes over saturated. There is so much information out there readily available to us at all times and there is truth, lies and half-truths around every corner. This song is a warning to pay attention to where you are getting your information, using wisdom and discernment and doing valid research. Being mindful of political and corporate schemes no matter what your beliefs are.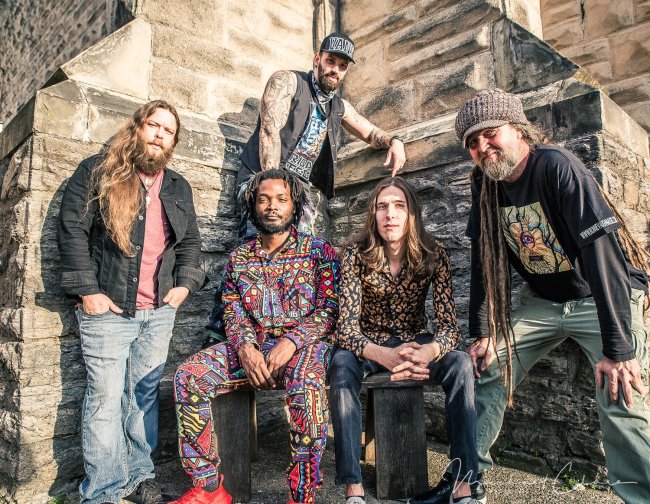 RFG: Aside from the music you released this year, tell us some more about the live shows that you played with your band Elementree Livity Project and solo?

It was a big year for me as far as live shows go. With the pandemic holding things up for us the last 2 years, we really started to get more show offers, festivals and live music opportunities again. It's such a blessing to be able to get to see the fans out in the audience again and to be at home on stage where we belong.
It's something you take for granted after doing for a while, but when it's taken from you, you realize how much it truly is a part of your spirit. I don't think any of us will ever take it for granted again after  making it through this. Our band has gone through several line up changes the last couple of years but we are now really starting to put the puzzle pieces all together and become comfortable as a working unit.
We got to share the stage with some really talented artists this year like The Wailers, Kyle Smith, The Elovators, Kash'd Out, Sun Dried Vibes, Quasi Kings, Rockstead and more. We are really looking forward in 2023 to solidifying our name in the US Reggae community, getting some bigger show and festival opportunities and continuing to take it one step at a time.
I purchased a loop pedal this year and taught myself how to sync up my own drum loops from my production so I can perform my live solo acoustic set with some more flair. It was a challenge learning all the ins and outs of the pedal but a lot of fun creating my own original style of using it. I'm definitely no Mike Love with this thing but I'm taking my time to hone in on the craft.

RFG: What can we expect to see from you in 2023 and in the upcoming future?
I have some pretty big collaborations in the works for early 2023. It was several years back, my band played a show with Jamaican Reggae superstar Warrior King in my hometown of Cincinnati. We have kept in touch throughout the years and we finally were able to link up on a collaboration track. So be on the lookout for that!

I also have a track I am working on with Jay Shrub, the emcee and lyricist from the Columbus reggae band Shrub. We have been in the scene playing shows together for a while so I am really excited about this link up as well.
I am currently participating in a web TV reality series called "SHINE" on the BrandonTV channel on Youtube. It is a reality series similar to American Idol or the Voice. I was chosen out of thousands of contestants after auditioning to participate in the show. The show is currently airing on every Sunday at 8PM on Brandon TV. Things are looking good for me on the show as of right now, I made it to the final 18!

Make sure you follow the rest of my progress on the show by visiting Brandon TV on Youtube and subscribing HERE

The show winner is chosen by the judges voting and audience voting. If you want to vote for me you can just write #teamelementree in the comments of any of the SHINE Youtube videos.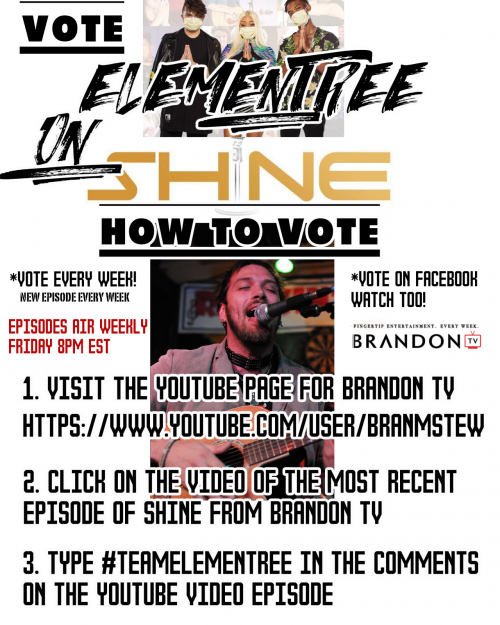 Aside from playing many more live shows we are also back to producing our own music festival called "Ohmstead". We have
been doing the music festival for quite some time but we took a break for a couple years due to the pandemic and other issues. We had our return this year to Ohmstead and it was a success! Lots of great East coast reggae bands and other talent. We hope to continue putting on Ohmstead every year so we can continue to network with other great reggae bands and showcase some of our favorite acts.
For me the words of reggae superstar Capleton have always stayed with me these years: "Music is a mission not a competition". My goal as an artist is to see other artists succeed and build with them so we can all succeed. I feel like the music industry is so much more vibrant when artists are working together in unity instead of in division as more of a competition.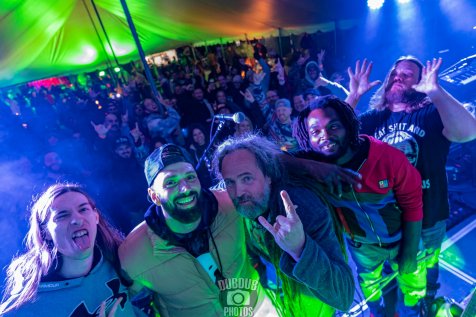 WEBSITE

INSTAGRAM

FACEBOOK

YOUTUBE

TWITTER

ELEMENTREE LIVITY PROJECT WEBSITE