NEW SINGLE & VIDEO from ELEMENTREE "COLORADO"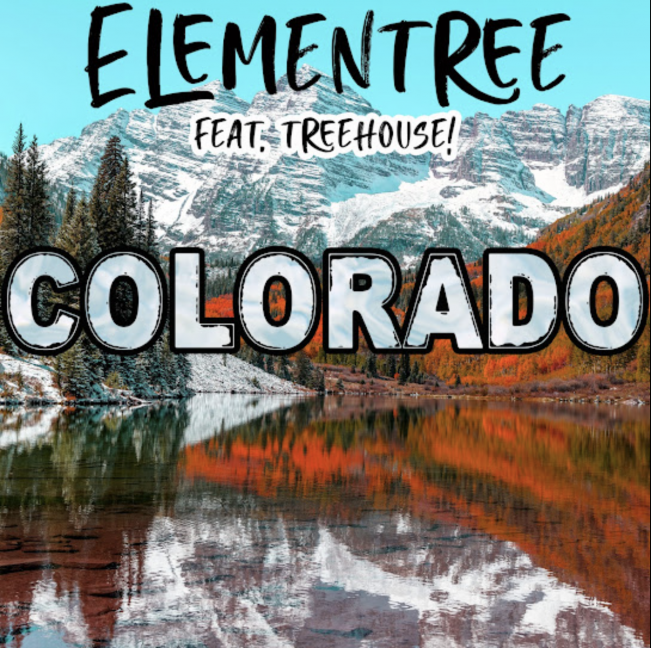 Open New Single in SpotifyClick Here to LISTENLinktree for all the Streaming Platforms for New SingleClick Here to Watch VIDEOAVAILABLE NOW EVERYWHERE YOU GETYOUR MUSIC ONLINE!
Hailing from Cincinnati OH, Elementree's sounds can only be described as a mixture of feel good Pop mixed with authentic Jamaican and US Reggae.
As a songwriter, vocalist, guitar player and front man he writes and sings all original music for his new solo project as well as Cincinnati Entertainment Award winning Rock/Reggae band Elementree Livity Project.

First single off debut album as a solo artist.Please add to your playlists now and bump it loud!"🎵 🔥 🚀 💥 Reggae Festival Guide (RFG) reasons with Tree RFG: Tell us a little bit about your debut album and first single you just released: "Colorado" feat. TreeHouse!
~ This song is first single off of my debut album as a solo artist SOLUTIONS so I'm really stoked about bringing this music to the world. I have so enjoyed being the frontman for Elementree Livity Project for almost 7 years now. We got to play with some of my favorite reggae artists, tour the US and record an album with Easy Star Records. The only thing was there was just so much more music that I had in the oven… Being a producer myself, there were more genres and electronic influences I wanted to integrate into my sound including Hip Hop, Neo-Soul, Dancehall and more. Then when COVID hit, I had so much time to spend in the studio making beats and riddims and writing new songs. By the end of a few months in quarantine, I had a full-length album.

I wrote my new single COLORADO during that same time as one of the songs on my acoustic guitar. As I was strumming the chords and had my eyes closed; I was just visualizing mountains of Colorado in my mind. Having gone there only once before, I had always wanted to go back since as I felt I had a calling in my spirit. Then the intro and hook just came to me, "I wanna go back to C.O" – "Colorado, I'll never let you go."

The song is really a calling to all who have been to a magical location somewhere and just always wanted to go back. Some times things in our life get out of control and you just want to go back to that place where you felt free in mind, heart and spirit and free to accept all that is happening in our experience called life.

RFG: So you wrote the entire new album in quarantine in 2020? Tell us more
~ Yes, my creative juices were really flowing during that time with so much going on around me. Everyone was processing everything that was happening at that time in different ways. There is a lot of influence that can be heard in the album about social injustice, quarantine lockdowns, world issues, revolutions and most of all "Solutions" – which happens to be the name of the album.


The album is definitely dominated by a conscious reggae sound but there are lots of other genres that creep in along the way. I have always enjoyed having features as well so there are a lot of other artists on the album with me. Several talented artists from here in Cincinnati OH. Such as Junya Be, Aprina's Revolutionary Love, Scott Simms, F.A.M.E. and Fyahball Obie Won. Also several East Coast reggae bands we perform with are featured as well like Sun Dried Vibes, TreeHouse! and members of Roots of a Rebellion.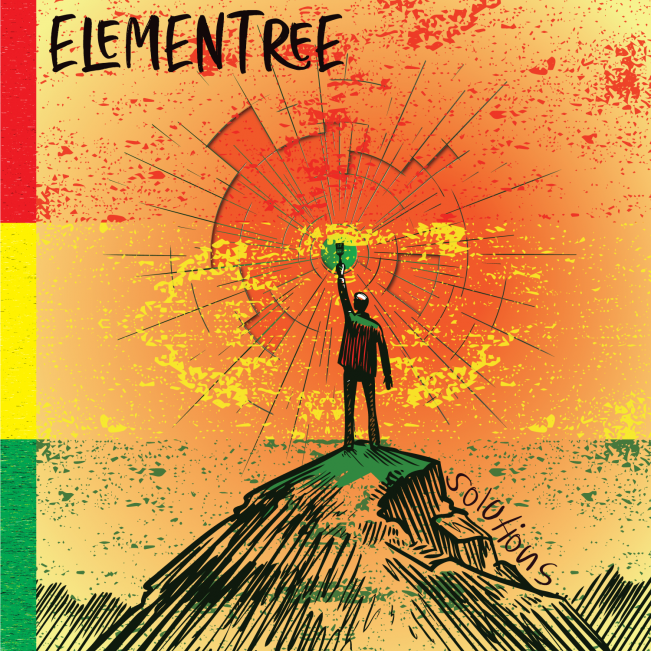 The theme of the whole album itself is creating real world "Solutions"
for so many of the problems that we have as a nation and planet.
Healing starts with intention and then action which the end result should always have a solution.

RFG: Who inspired you to make music?
~ When I was a kid I watched my Dad play guitar and sing all the time. He pretty much always had it with him wherever we went and that stuck with me I think. I asked him if he would teach me the basics of guitar around 13 or 14 years old and it just blossomed from there. I sat in my room for almost 10 hours a day sometimes just buying albums and learning every song on guitar. Classic rock was a huge influence on me early as well as skater culture bands like 311 and Sublime. I remember hearing Sublime for the first time and thinking there was something about this that just touched my soul that other music didn't do for me. The same way I felt every time I would be out and hear some Bob Marley playing somewhere. From then on, I knew I wanted to be in a reggae or ska band and made that happen pretty fast. Was listening to lots of Dancehall like Supercat, Shabba Ranks and Red Rat and remember hearing a Sizzla song and I instantly fell in love with that sound. From then on, Conscious Roots Reggae dominated my listening as well as my artistic influence. Artists like Sizzla, Capleton, Anthony B, Junior Reid and others are a huge inspiration to me when I am writing my music as well as singing.
Being here in the U.S. and playing Reggae, I was around more bands with what we refer to as a "Cali Reggae" sort of sound. I also got heavily inspired by bands such as Tribal Seeds, Slightly Stoopid, Rebelution and more recently Stick Figure. I am however an all around fan of a lot of different genres of music and artists. I try and bring my love for other genres of music into my writing and let some of that mesh with the authentic Reggae sound.
RFG: How would you describe your sound? What makes you stand out from other Reggae artists?
~ Can you imagine if Bruno Mars and Jason Mraz met up with Collie Buddz, Chronixx and Protoje and started a project? That might be very close. My sound could be described as a mixture of feel good Pop mixed with authentic Jamaican and US Reggae. My music is universal music. Yes, its Reggae and yes sometimes it doesn't fit in the mold of the U.S. Reggae Scene, but it's genuine no matter what. Since I began writing music, I always do my part to pay homage to authentic Jamaican reggae music. Jamaica is where Reggae came from including Ska, Dancehall and Rocksteady. That music is my heartbeat and my soul.
I think what sets me apart from other Reggae artists is that I produce all my own beats/riddims, write all my music, play guitar and sing. I do everything myself which puts me 100% in creative control of what I release. This allows me to experiment with fusing other genres in authentic reggae sound. I also devote a lot of care into making my songs universal, catchy, positive and uplifting and focus on good songwriting above all.

RFG: Tell me about some of your accomplishments as an artist so far?
~ I had been in several rock/reggae type bands before forming Elementree Livity Project. One of the bands, The Ohms, recorded an album in Hollywood CA. with No Doubt's original producer Dito Godwin. That was a huge milestone for me since No Doubt and the Ska sound was always a huge influence to me. A few years ago Elementree Livity Project won the "Best Reggae Band" at our local Cincinnati Entertainment Awards. Then, shortly after we went to New York to record an album with Michael Goldwasser from Easy Star Records. "Dub Side of The Moon" and "Radiodread" were 2 of my favorite dub albums so to know I was getting to work with the mastermind who was behind those was a blessing to me. That album we recorded there is called "High Def" and it can be found on all streaming platforms so go check that out when you get a chance!

Elementree Livity Project has seen some success here in Cincinnati and abroad. We got the chance to share the stage with many national acts like The Wailers, Shaggy, MAGIC!, Barrington Levy, SOJA and more…

RFG: Where do you see yourself in the next 5 years?
~ My first music video for my new track "Colorado" just released! The video debuted on my Youtube channel on Friday, September 3; you can subscribe to my channel at this link to check it out: http://www.youtube.come/elementree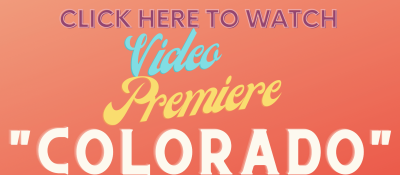 After that I'm releasing the next single from the album "I'll Take You There" feat. members of Roots of A Rebellion and Sun Dried Vibes. We just shot the video for this one last week so really excited about having another music video to follow up Colorado. Then the album will be dropping this fall and I'll be doing a tour in support of the release. Hopefully in 5 years I see myself being able to share my music with people all over the globe. As long as I can positively affect someone with my music, its all worth it to me. Would love to be on some of the bigger reggae festivals as well such as Cali Roots, Reggae on the Rocks, Reggae Rise Up and more. Also, cant wait to do a Sugarshack session one day!

RFG: What's the story behind your band/stage name Elementree?
~ Not much of a story really but it had to do with my identity in my high school years. I was really big into the skate culture and always loved Element skateboards (shoutout Element!) I was also always big into nature and the five elements of nature. People would sometimes call me Tree too because of my height and my tree hugging persona. Just fused the two words into one and loved the sound of it so I rolled with it.

RFG: What do you love most about being a musician?
~ I love being able to connect with people and touch them in a positive way with what I was gifted. I fully believe we were all created with a God given purpose, with out own unique DNA and unique set of gifts and talents. Mine just happened to be music and I want to use it as a force for good in the world when we are surrounded by so much negative.

RFG: Whats one thing in the Reggae scene that you could change?
~ I see the U.S. Reggae scene and then I see the Jamaican Reggae scene and then I see the World Reggae scene. I think if a lot of Reggae artists would learn the true history of the music itself along with Mento, Ska, Rocksteady and Dancehall, the scene would be more united as a whole.

We as Reggae artists have a duty to pay homage to the foundations of Reggae music in Jamaica. Especially here in the U.S. we should be bigging up Jamaican and World Reggae and not just other U.S. Reggae acts. We need more Jamaican and World Reggae artists to be exposed to the U.S. Reggae scene. We should all be working together in mutual respect as a united community in Reggae.

Connect with and Follow…
EMAIL
WEBSITEINSTAGRAMFACEBOOKYOUTUBETWITTERELEMENTREE LIVITY PROJECT WEBSITE