CLICK HERE TO ENTER SWEEPSTAKES

REGGAE ICONS
MORGAN HERITAGE
SPARK CONVERSATION WITH LATEST SINGLE "JUST A NUMBER"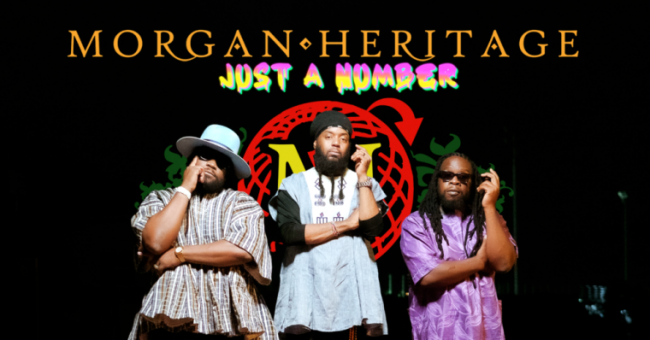 "JUST A NUMBER" SET TO RELEASE
FRIDAY JANUARY 27th
PRE SAVE LINK


Morgan Heritage is a 3-time Grammy award-winning reggae band currently comprising the Trinity; Peetah Morgan, Gramps Morgan, and Mr. Mojo Morgan. They are children of the late reggae great and Father of A Nation, the Hon. Ras Denroy Morgan. Morgan Heritage is slated to release their single "Just A Number" on January 27 produced by Kareem "Remus" Burrell.

"Morgan Heritage and the XTM family have always had a connection. My dad Philip "Fatis" Burrell produced tracks for Morgan Heritage as well as their younger siblings LMS. I'm privileged to have produced this track "Just A Number" and I am really excited for its release" says Kareem 'Remus' Burrell."Just A Number" is an awareness anthem, which sparks the conversation around a much-needed topic surrounding the unfortunate reality of how one can jeopardize their legacy or financial accomplishments one has worked so hard to achieve because of their personal views or opinions. The official music video will also premiere on January 27th via the group's YouTube channel.

Subscribe HERE to see it first. https://youtube.com/@MorganHeritageTv

"Just A Number was inspired by historic and current figures in the entertainment industry. The song speaks directly to the upcoming sports, film, tv, and music entertainers and anyone pursuing a professional career. We want to make them aware that they should not work hard and sacrifice all their lives to build a career and potentially lose everything overnight because of their personal views or opinion. As students of history, we learned about brutal figures, and we'd like to start a conversation about today's news makers and ensure the youths don't make the same mistakes,"
says Morgan Heritage


CLICK HERE TO ENTER SWEEPSTAKES…
 Which Artwork Should Be Used
on the New Single?
 
Along with the release of their new single, Morgan Heritage is asking their fans input on which artwork they should use for their newest single "Just A Number" which will be released on Jan 27th. As an incentive, everyone who votes will be placed into a drawing to win, free tickets to a show and/or merch bundle.

The group will select three lucky winners on January 26th, via their social media platforms.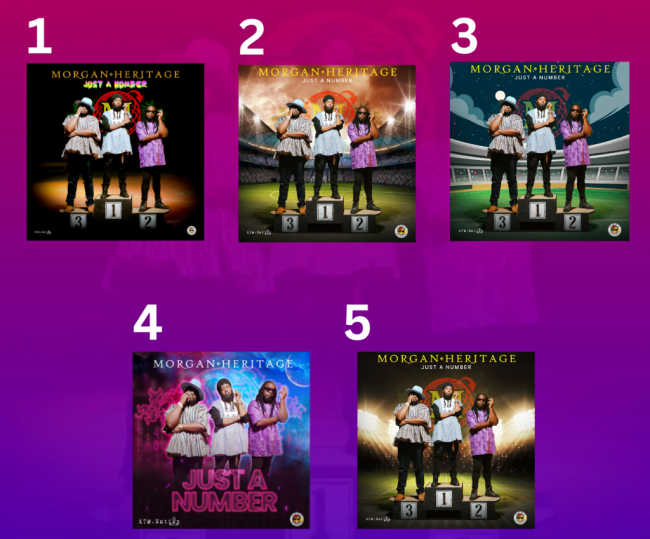 Heralded as the Royal Family of Reggae, the band has released 12 studio albums, including Strictly Roots, which won at the 58th annual
Grammy Awards for best reggae album. 

With a career spanning two decades and over, Morgan Heritage has worked with numerous
multi-Grammy award-winning artistes and producers across multiple genres of music.

Along with the group's global success, it also commands a significant sonic impact over the reggae genre fusing it with various rhythms and sounds from around the world. They bring a riveting stage presence and showmanship to the culture which has made them synonymous with Reggae's worldwide appeal. 
Media Contact
ronnie@onerprm.com

@morganheritage

INSTAGRAM

FACEBOOK

TWITTER