Reggae Icons…
THIRD WORLD
in Eureka, CA
on Friday, June 24 for all-ages
reggae dance party!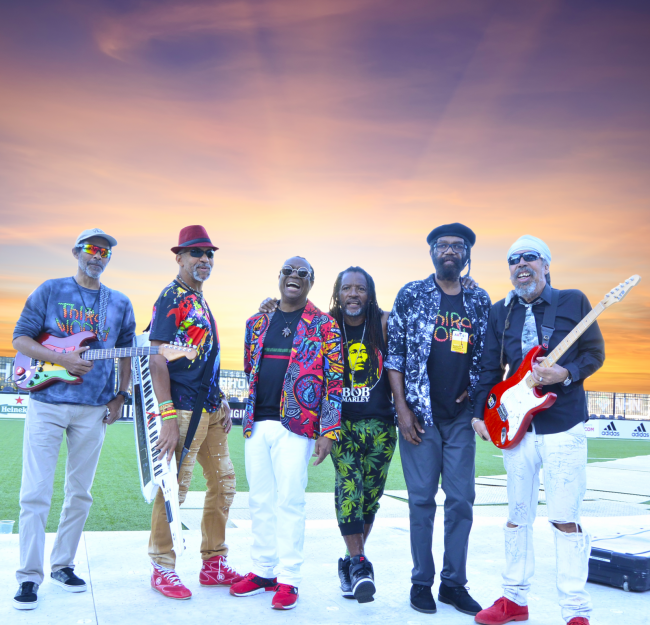 Forever Found
Two-story performing arts venue
Corner of 5th and B, Eureka
Forever Found Productions presents Third World on
Friday June 24 at Forever Found, a contemporary performance and event venue in Eureka. Local favorites, The Irie Rockers will be opening the evening.

Known around the globe as the 'REGGAE AMBASSADORS', Third World is one of the longest-lived Reggae bands of all time, and one of Jamaica's most consistently popular crossover acts among international audiences.

Mixing in elements of R&B, funk, pop, and rock, dancehall and rap, Third World's style has been described as "reggae-fusion".

With 9 Grammy nominations and a catalogue of charted smash hits, Third World has been spreading their positive message over four decades on sold-out tours with a vibrant and loyal fan base.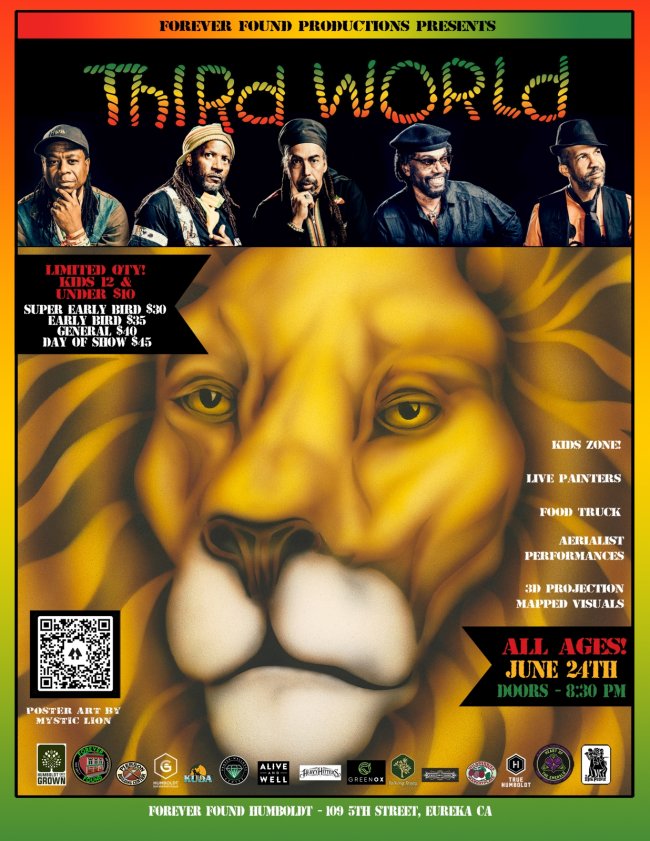 Doors are at 8:30pm and the music starts at 9pm.
All-ages event.

The venue is located at 109 5th Street, Eureka.

Tickets are $35 in advance/$45 day of show.
Kids tickets and VIP Tickets also available.


For more info: 707-832-9238
info@foreverfoundproductions.com
or visit:
Facebook Event Page

Check us out on Instagram or Facebook@foreverfound Hope to see you all there!!!