Saturday January 28, 2023
Live in Concert –
From Jamaica…
GYPTIAN
THE RINK Studios, Sacramento, CA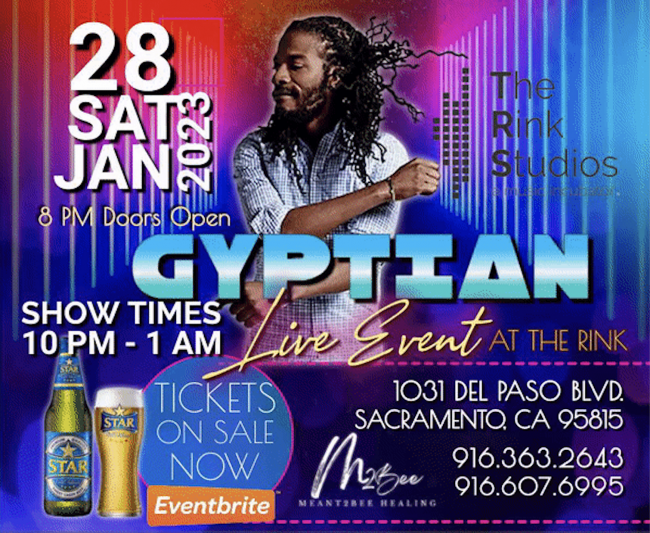 CLICK HERE FOR EVENTBRITE TICKET LINK

Doors 8pm / Show 10pm – 1am
1031 Del Paso Blvd.
21+

JAMAICAN ROOTS REGGAE SINGER GYPTIAN LIVE IN CONCERT ON SATURDAY, JANUARY 28 IN SACRAMENTO

H.A.S.O. Live presents roots reggae singer/songwriter Gyptian live in concert
Saturday, January 28, 2023

This evening of reggae will start with
DJ Fiji and Selector Stakweeds.

This venue is Sacramento's newest state-of-the-art music venue with amazing live streaming capabilities, and excellent acoustics.

Rink Studios
1031 Del Paso Blvd in Sacramento.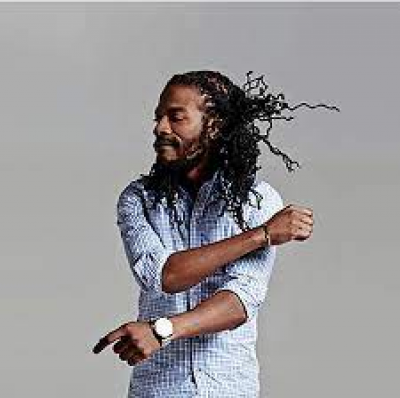 Like every great artist, Gyptian has layers and multiple facets to his artistry. There's the conscious reggae singer who listeners first came to know on his breakthrough 2005 hit "Serious Times," then there's the champion lover who captivated females worldwide with his crooning on "Hold You," the sultry island pop smash that topped charts globally in 2010. The song even caught the attention of rap superstar Nicki Minaj, who jumped on the remix.

Gyptian is musically diverse and takes the listener from dancehall to soca to global pop sounds.

Born Windel Beneto Edwards in rural St. Andrew, Jamaica, north of Kingston, Gyptian grew up singing in church with his Adventist mom by day, and at dancehall sessions organized by his Rastafarian father by night. "I didn't grow up in a way where I'm limited," Gyptian says. "It's all about two things at the table, take whichever you want."

The singer's unique style of tying his shirt around his head and twisting his chin hair earned him the nickname Egyptian like an Egyptian Pharoah.

His single "Serious Times," would instantly put him at the forefront of the 'roots revival' that was taking over Jamaican music when it was released. No fluke, a second hit, "Beautiful Lady," followed shortly thereafter, as did a third, the heartfelt "Mama."

A debut album, MY NAME IS GYPTIAN, landed in 2006, earning him comparisons to the great
Gregory Isaacs for its mixture of conscious reggae and sultry lover's rock.

That year saw Gyptian take home the
"Most Promising Entertainer" title at the 2006 International Reggae and World Music Awards in New York City, an honor he has certainly lived up
to in the years since.

_____________________________


H.A.S.O. Live produces the annual
One Love One Heart Reggae Festival
in Sacramento region
each summer as well as other events.

$50 in advance

($300 VIP tickets also available which include
table service and a bottle of Hennessy!)

CLICK HERE FOR EVENTBRITE TICKET LINK

For more info…
contact HASO Live:
916-607-6995, or email:
hasoevents@gmail.com