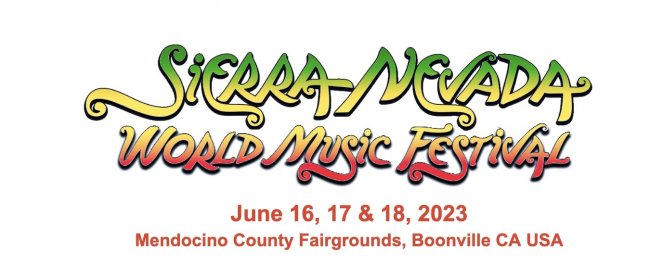 announces
BERES HAMMOND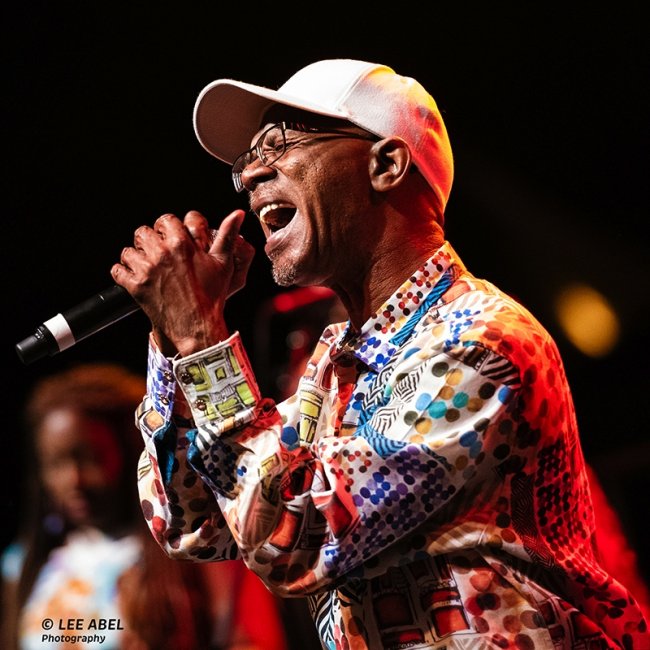 A Summer Solstice & Peace Celebration
with Luciano, Tarrus Riley, Protoje, Kabaka Pyramid,
Cocoa Tea & More!

Kids Under 12 Free. Additional Experiences include
3 Stages of Music, Vendor Village, Kids Zone,
Silent Disco & Camping.

3-Day Music & Camping Tickets On Sale Now!

Epiphany Artists is very pleased to welcome "The King of Lovers Rock" Beres Hammond to the artist roster as the Saturday night headliner for Sierra Nevada World Music Festival. This event is June 16-18 at Mendocino County Fairgrounds in Boonville, CA.

Jamaica has produced many legendary reggae artists, but few have made an impact as enduring as Beres Hammond. The smooth, cool purveyor of lovers' rock, Hammond has leveraged his smoky-sweet voice over a five-decade career. With his soulful voice, introspective lyrics, and seamless blend of reggae and R&B, Hammond is a treasure of the reggae world. His songs touch on themes of love, social justice, and personal growth, resonating with listeners of all ages and backgrounds. As reggae continues to evolve and change, Beres Hammond remains a constant, a reminder of the genre's power to connect people
and bring about positive change.

Full bio here: snwmf.com/artist

Tickets here: bit.ly/SNWMF2023

Beres Hammond joins a lineup already stacked with
legends of roots reggae:
BERES HAMMOND • LUCIANO • TARRUS RILEY • DERRICK MORGAN• PROTOJE • KABAKA PYRAMID • COCOA TEA •
BASSEKOU KOUYATE & NGONI BA
• KEN BOOTHE • LILA IKÉ
SOUL SYNDICATE • THE CLARENDONIANS
• WESLI • NORMA FRASER
RORY STONELOVE
• WARRIOR SOUND INTERNATIONAL

Many more artists are still to be announced.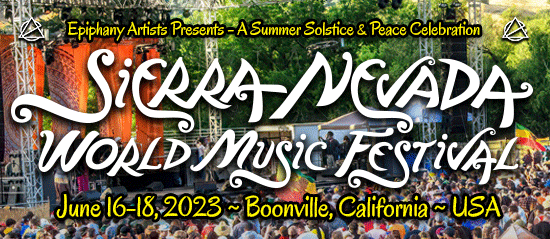 Sierra Nevada World Music Festival returns to the California festival circuit this June after a four-year hiatus, settling back into the Mendocino County Fairgrounds in Boonville.

The 3-day camping and music festival prides itself on presenting "The Best in Roots Reggae and World Music." Since 1994 it has been held on Summer Solstice / Father's Day weekend.

Beres Hammond and all the artists on the SNWMF 2023 festival are true to the ethos of founder and programmer Warren Smith, who chose to base the event on 'conscious' music, bringing together artists whose lyrics are life-affirming and embrace a positive message.

The family-friendly atmosphere of the festival makes Sierra Nevada stand out from the rest. Organizers stand firm in their tradition of admitting children 12 and under free of charge (with a ticketed adult). This makes the weekend much more affordable for families. Activities such as drumming, dance, painting, bubbles, and bouncy castles await youngsters in the Kid Zone, and the festival parade is always a highlight of the weekend! A dedicated onsite Family Camping area is available, and spaces here are allocated on arrival.

With its beautiful streaming colors and exotic aromas, the festival Marketplace is an exciting village of food and craft stalls. The vendors are hand-picked to provide a unique selection of international cuisine and authentic handmade arts. Nonprofit and community organizations can also apply for booth space.
Vendor and volunteer information – Click Here

Live music wafts from two stages: the Valley Stage, which is the main music bowl, and the intimate Village Stage, located in a shady grove of trees. The third stage is the Dance Hall, an indoor venue that hosts DJs and selectors, and continues late night, finishing with a silent disco. With many paved paths, the fairgrounds is a safe and ADA accessible venue.

One of the most engaging parts of the festival for the musicians and industry folks is the Press Tent. SNWMF organizers go to great lengths to ensure that the artists have the opportunity to give interviews and make connections with journalists, broadcasters and media, and give radio DJ's the chance to secure the crucial sound bites and station ID's they crave.

While the work of organizing a festival hums along in the background, there is a larger story here about Northern California and its connection to reggae music. Reggae is important to this region, and this region has been instrumental in the preservation and longevity of reggae as a genre.

The benefits Sierra Nevada World Music Festival brings to the local community of Boonville and Mendocino are counted not just in dollars spent with local businesses, but also in lasting friendships and relationships and confidence in the tourism sector. The Covid-19 pandemic disrupted the live music industry and left behind a legacy of uncertainty. SNWMF faces all of this with optimism, knowing that conscious reggae and world music articulate and manifest what the world needs right now… inclusiveness, kindness, positivity and empowerment.

Advance Tier 1 (3-day) music going fast:

Limited on-site camping is $140 per car/SUV.
Camping must be purchased separately.
Kids 12 and under are free.

The Sierra Nevada World Music Festival is dedicated to nurturing a world family peacefully united in celebration of the universal spirit of music.
We invite you to come celebrate with us!

FACEBOOK

INSTAGRAM

www.SNWMF.com

SNWMF • PO BOX 208 • RYDE, CA USA 95680 Info@snwmf.com