Summer Solstice & Peace Celebration

June 16, 17 & 18, 2023
Mendocino County Fairgrounds
Boonville, CA
BURNING SPEAR just added to our amazing lineup!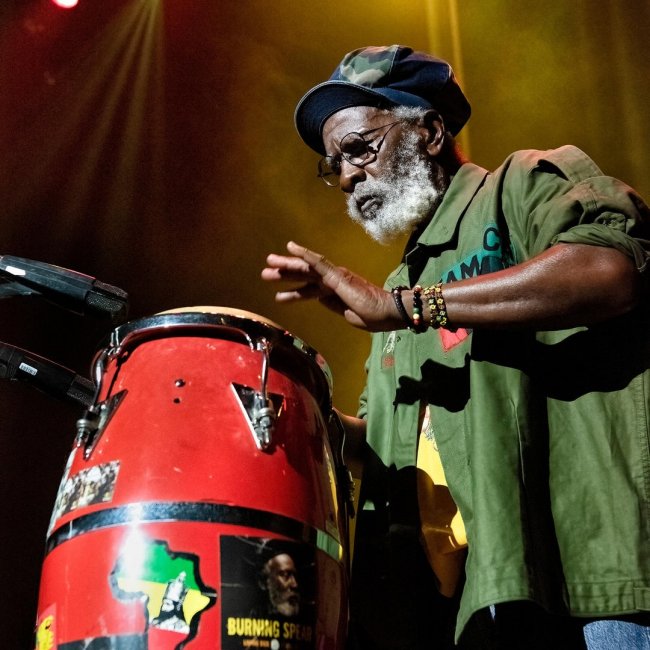 Photo by Lee Abel Photography
Artist Lineup:
BURNING SPEAR • BERES HAMMOND • LUCIANO
TARRUS RILEY • DERRICK MORGAN • PROTOJE
KABAKA PYRAMID • COCOA TEA
BASSEKOU KOUYATE & NGONI BA
KEN BOOTHE • LILA IKE • SOUL SYNDICATE
THE CLARENDONIANS • WESLI • NORMA FRASER
RORY STONE LOVE • WARRIOR SOUND INTERNATIONAL
More artists still to be announced

3-Day Music & Camping Tickets On Sale Now!


Three Stages of Music,
Vendor Market, Kids Zone, & Camping!

The Legendary Burning Spear will headline Sunday night
(Stay up late and enjoy ~ Monday, June 19 is a holiday!)

Sierra Nevada World Music festival announces the legendary Burning Spear as the Sunday night headliner!
 
Spear's impact on reggae music is profound. The legacy of his music is one of self-reliance and self-determination for the African diaspora. With a career spanning over six decades, his live performance continues to be relevant, powerful and exhilarating. 
 
From the 1970's until today, Spear has been been a prolific recording artist with critically acclaimed albums such as Social Living, Hail H.I.M. and Resistance.
He has two Grammy™ Awards, for Calling Rastafari and Jah is Real, with 12 nominations. Burning Spear's legacy as a reggae icon is incalculable, and his music continues to inspire and uplift audiences around the world!  

Please join us in our excitement in welcoming
the one and only Burning Spear!
Click here for full bio

More Offerings
Three stages! Live music wafts from two stages: the Valley Stage, which is the main music bowl, and the intimate Village Stage, located in a shady grove of trees. The third stage is the Dance Hall, an indoor venue that hosts DJs and selectors, and continues late night. 
Family-friendly atmosphere!
Kids 12 and under free of charge (w/paid adult)
Kids Zone: Drumming, dance, painting, bubbles, parade, more!
The Festival Marketplace is an exciting village of food & craft stalls with beautiful streaming colors and exotic aromas.
---

---
"The Sierra Nevada World Music Festival is
dedicated to nurturing a world family peacefully
united in celebration of the universal spirit of music.
We invite you to come celebrate with us!"
---
info@SNWMF.com
FACEBOOK
INSTAGRAM
Tickets, FAQs, Vendor Application, more: 
www.SNWMF.com