Reggae sensation
Mighty Mystic
Spring Tour announced!
(Accepting new bookings – see schedule below)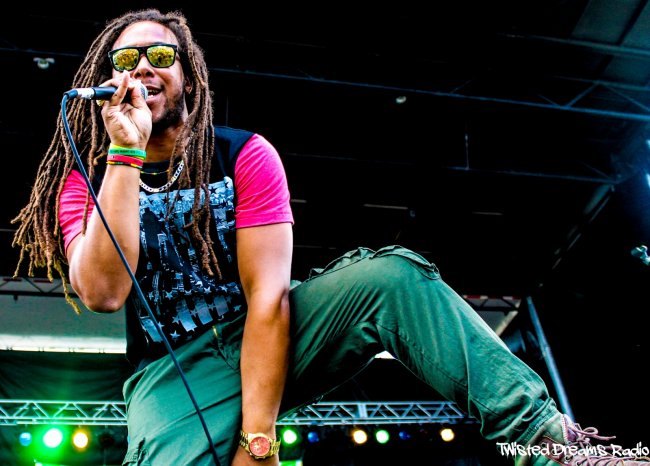 Jamaica born, Boston bread, roots rockin' sensation
Mighty Mystic
will be bringing his "High flying, stage diving"
brand of reggae vibes to selected cites across the
U.S. this Spring.
Mighty Mystic has 5 highly acclaimed albums to date,
4 of which debuted top #10 on Billboard Reggae Chart.
He has been a spearhead for the reggae genre for 20+ years
and contines to represent with class and humility.
Check out Mighty Mystic coming
to a venue near you!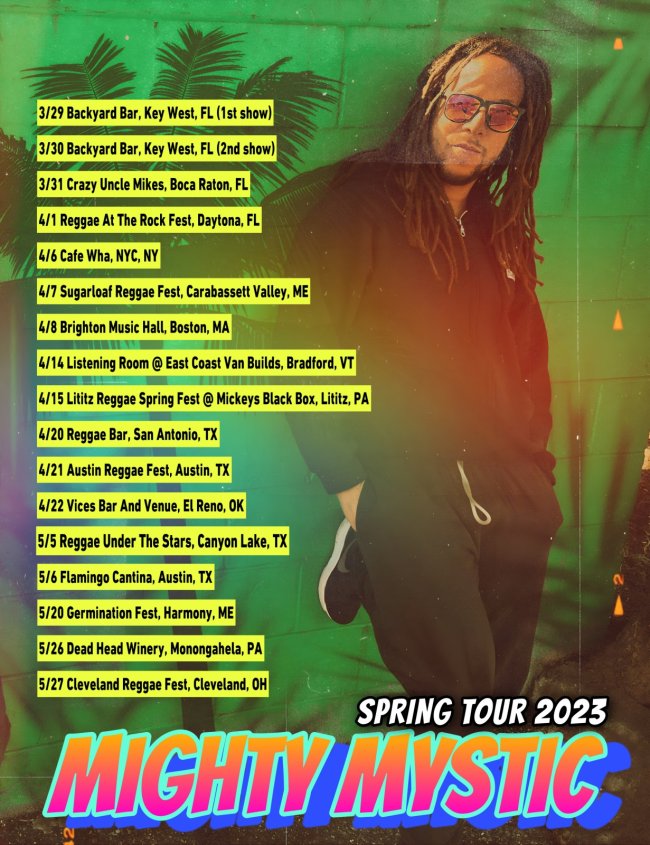 BOOKING:
• Now Booking Festivals dates & Club appearances •
Mighty Mystic is already taking dates for Summer/Fall 2023
and beyond… If you would like to book one of reggae's most dynamic artists, please reach out to his agent:
Marc Deutch:
Hip Joint Creative:
DATES:
3/29 @ Backyard Bar, Key West, FL (1st show)
3/30 @ Backyard Bar, Key West, FL (2nd show)
3/31 @ Crazy Uncle Mikes, Boca Raton, FL
4/1 @ Reggae At The Rock Fest, Daytona, FL
4/6 @ Cafe Wha, NYC, NY
4/7 @ Sugarloaf Reggae Fest, Carabassett Valley, ME
4/8 @ Brighton Music Hall, Boston MA
4/14 @ Listening Room @ East Coast Van Builds, Bradford, VT
4/15 @ Lititz Reggae Spring Fest @ Mickeys Black Box, Lititz, PA
4/20 @ Reggae Bar, San Antonio, TX
4/21 @ Austin Reggae Fest, Austin, TX
4/22 @ Vices Bar And Venue, El Reno, OK
5/5 @ Reggae Under The Stars Fest, Canyon Lake, TX
5/6 @ Flamingo Cantina, Austin, TX
5/20 @ Germination Fest, Harmony, ME
5/26 @ Dead Head Winery, Monongahela, PA
5/27 @ Cleveland Reggae Fest, Cleveland, OH
RECENT RELEASE – Listen Here: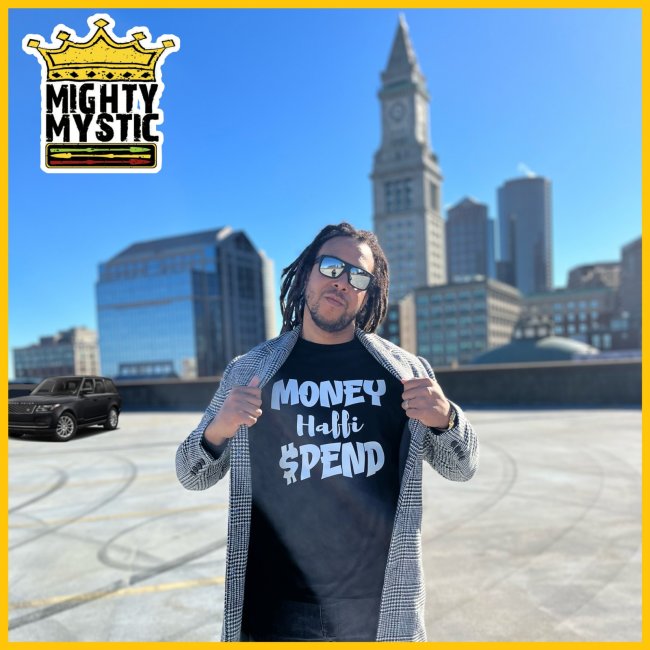 Follow Mighty Mystic:
TWITTER
YOUTUBE
INSTAGRAM
PANDORA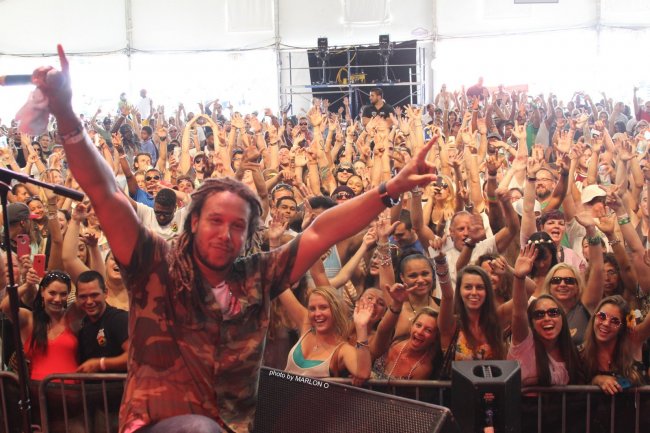 New Album: 'GIANT': Out Now!
"Turn down the violence and turn UP the Reggae"