New Single!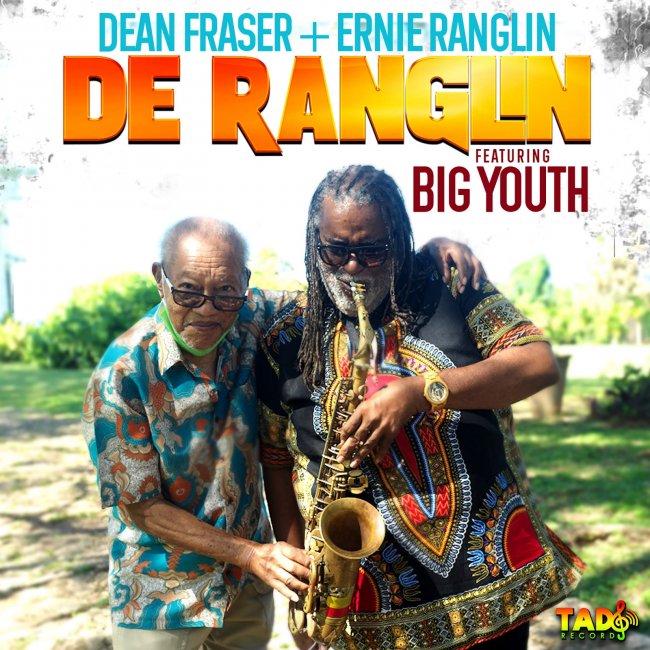 Now Available On All Platforms
Click Here for Smartlink

Reggae instrumental collaborations remain vibrant and this is evident as Dean Fraser & Ernie Ranglin release their smashing new single De Ranglin, from their upcoming album, Two Colors.

Complementing the sounds of the saxophone and the guitar on this pulsating track is Jamaican veteran DJ Big Youth.

Two Colors is a collaborative album between guitar legend Ernie Ranglin and saxophonist Dean Fraser, released on May 27th by Tad's International Record. The 12-song set contains mainly instrumentals, all produced by Dean Fraser and
Tad ' Junior Tads' Dawkins.

The album is significant in that it pairs two of Jamaica's most respected musicians, both of whom have worked with reggae's greats including Bob Marley and Jimmy Cliff.

Deejay Big Youth, another reggae stalwart, is featured on De Ranglin, lead single from Two Colors which will be available on all digital platforms one month before Ranglin's 90th birthday.

Production on Two Colors actually started in early 2021, with Fraser recording his lines in Kingston while Ranglin did his in Ocho Rios. They worked with an elite cast of musicians including bass guitarists Mikey Fletcher and Dale Haslam, keyboardists Bowie McLaughlin and Andre Marsh, drummer Desi Jones and guitarist Lamont "Monty" Savory.

Ranglin is a giant of Jamaican music. He developed his distinctive jazz riffs in the 1940s, playing in bands like the Eric Deans Orchestra and listening to greats like German guitarist
Django Reinhardt.

His many achievements include arranging and playing on classic songs like Millie Small's My Boy Lollipop and The Wailers' It Hurts to be Alone. Ernie Ranglin is the recipient of the Order of Jamaica, Jamaica's fifth highest honour.

Fraser is from Trench Town where Ranglin once taught guitar to young residents. Since the mid-1970s, he has recorded or toured with Marley, Dennis Brown, Sly and Robbie, Freddie McGregor, Buju Banton, Luciano and Tarrus Riley. He was awarded the Order of Distinction, Jamaica's sixth highest honour.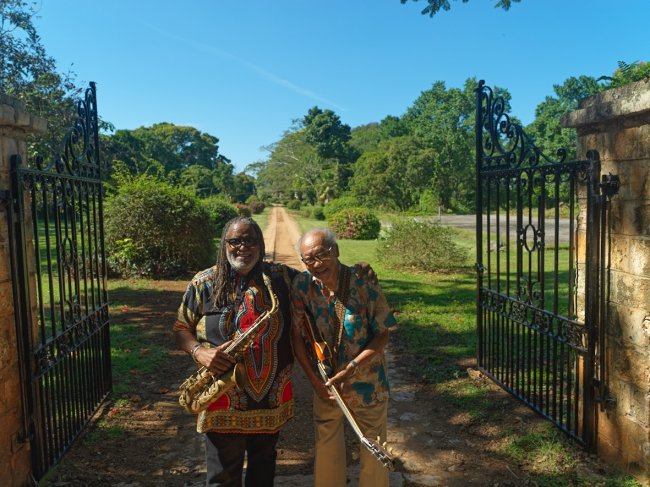 Facebook: @tadsrecordinc
Instagram: @tadsrecord
Twitter: @tadsrecord
YouTube
Shop: http://tinyurl.com/TadsrecordAmazon

USA – 1.877.4Reggae / JA – 876.929.2563

Tad's International (Kingston) Limited
Unit # 40, The Trade Centre
30 – 32 Red Hills Road, Kingston 10
tadsrecordinc@gmail.com
www.tadsrecord.com