DEM NO TRUE
Release Date – Feb 24, 2023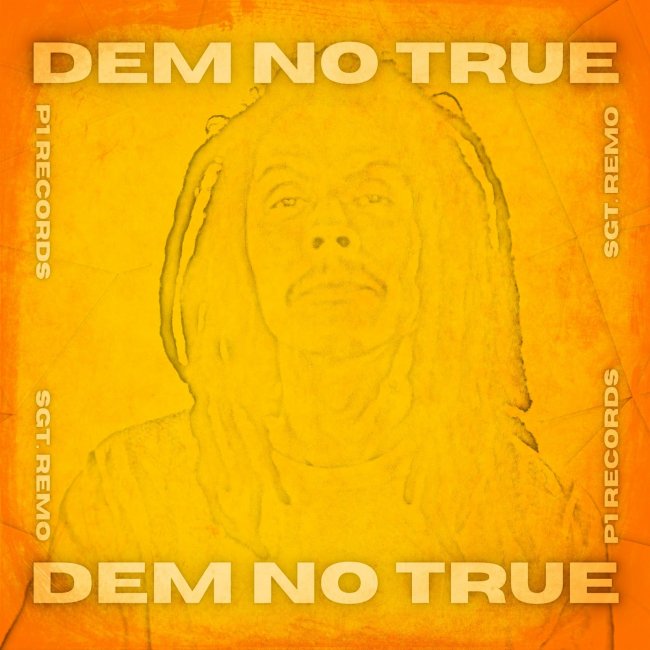 CLICK HERE TO LISTEN TO 'DEM NO TRUE'
on multiple platforms
Radio / Media – Download Assets Here
San Antonio, TX – Sgt. Remo kicks off 2023 with the lyrically charged single Dem No True, sending out a message to the
two-faced individuals who claim to support you, but secretly wish for your downfall. The single was recorded in Mexico City during a short trip in December of 2022. Recorded as a dubplate, in one take and no written lyrics, Remo delivers a raw and relatable story with this one. Dem No True was produced by Colombian producer and reggae artist Haffid Castillo for P1 Records.
The Mexican born, Texas based, reggae artist has been a steady force in American reggae since his debut EP Life is for Living in 2012. Sgt. Remo is coming off a spectacular 2022 which saw the release of his second album Jah Neva Leave featuring reggae greats Lutan Fyah, Ranking Joe, Chezidek and more.
Sgt. Remo performed a demanding schedule of shows in 2022 including an 11-date Mexico tour and performances at the
Dallas Reggae Festival, Word, Sound & Power Festival (Minneapolis), and the San Antonio Coffee Festival.
Remo started releasing music in 2011 when he formed his indie label Jah Yute Entertainment. "I started the label because I couldn't get on any riddims at that time. Every producer I asked turned me down, so one day I decided to start my own label and I haven't looked back since."
The label has released multiple albums, EPs, and singles during the last decade, including the Reggae SoulJahs Worldwide Vol 1-4 compilations. In 2018, Remo built King Remo Sound System and has gained recognition as one of the few custom sound systems
in Texas and the Southwest.
Follow/Contact Sgt. Remo…
sgt.remo@gmail.com
Website / Bandcamp / Spotify / YouTube /
Instagram / Facebook