VIBES POINT MUSIC & GROOVE IT PRESENT
"TREAT FOR THE DAY"
SINGLE & VIDEO BY PIERODREAD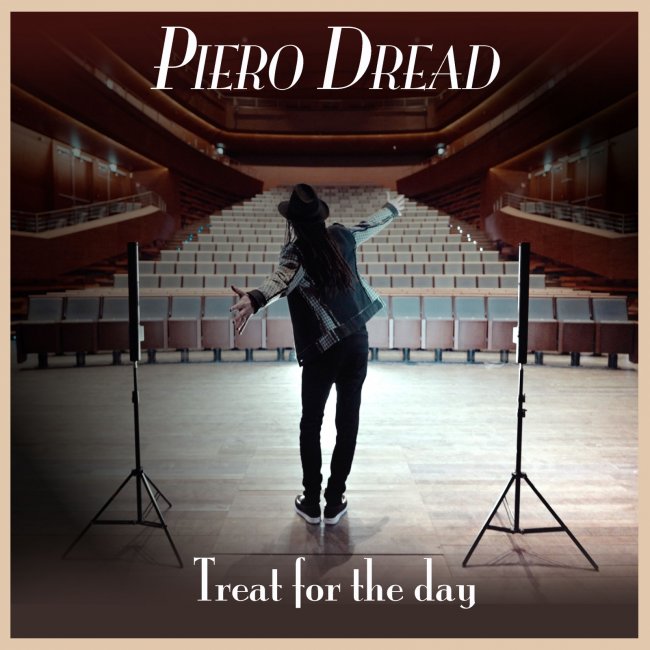 RELEASE DATE 04th JUNE 2022

SONG LINK – Click Here for All Platforms

VIDEO LINK – Click Here to Enjoy

"Treat for the day" is the title of PieroDread's latest single,
out June 04th 2022 for Piesse Groove Records.

The lyrics show a segment of our day-to-day life over the past two years, when our habits changed radically. The video, filmed in a new theatre in Rho, near Milan, Italy, shows the contradictions of a world too focused on excesses of a minority, rather than on the sense of community.

The visuals are a tribute to the visual artist Ugur Gallenkus
and his exhibition "Parallel Universes".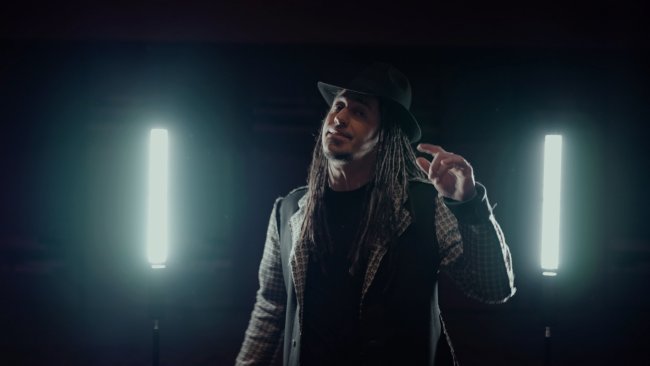 The concept of the project is to encourage us to consider how we treat ourselves at the end of the day, what our habits mean, and the what changes we can, and want to bring, to our everyday life.

Produced by Piesse Groove Records,
published by Groove It Srl.

Click here to read LYRICS

Credits:
Title: Treat for the day
Artist: Piero Dread
Lyrics: Patrick Reid
Music: Pietro Comite
Director: Brace Beltempo
DOP: Brace Beltempo
Production Assistant: Gianmarco Nazionale
Editing: Emanuele Brancato / Brace Beltempo / Luca Garavaglia
Stylist: Quincy Torino
Makeup: Laura Gagliardi

Special Thanx:
Teatro Civico Roberto De Silva Rho – Milan Italy
Valentina Giro
Assessorato alla Cultura Città di Rho.
I – Marcus
Bracco Group
Patrick Reid – Portmore, Jamaica
Taste & Buy Roots Reggae
Music by VIBES POINT
Music Art & Audio Business
Drums: Nico Roccamo
Vocals – Bass – Guitar
Piano & Production: Piero Dread
Executive Producer Song: Patrick Reid
Executive Producer Video: Pietro Comite
Mixed & Mastered by Ciro "Princevibe" Pisanelli
Label: Piesse Groove Records
Publisher: Groove It Srl – Milano – Italy

Label: www.grooveit.it
www.pierodread.com
Hosting by www.tastenbuyrootsreggae.com
Info & Booking: info@pierodread.com