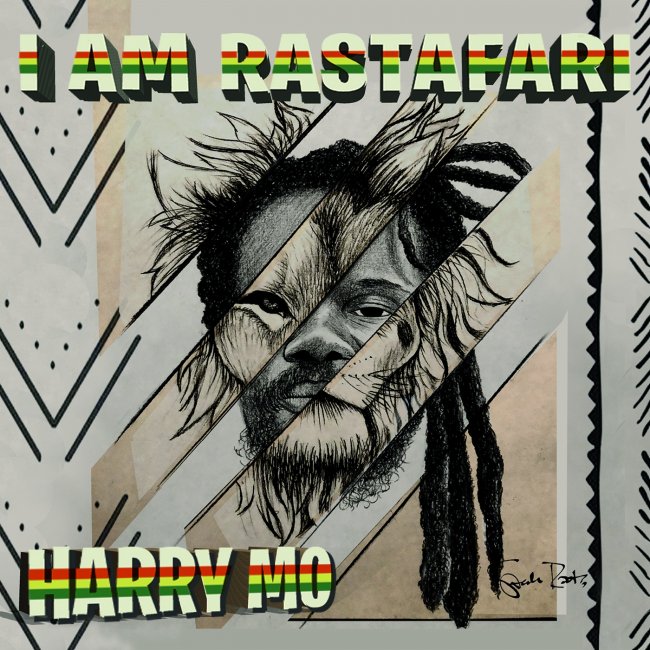 Top quality roots reggae music is what one has come to expect from Harry Mo. The trend continues with his brand-new 13 song album titled
I Am Rastafari.

LISTEN/PURCHASE HERE

The album, his 6th-to -date was recorded and produced by Mo for his Yellowhill Music Records label mostly at his home studio in Manitou Springs, Colorado. The sound is sweet and legit.

The album opens up with the title track and smoothly flows from one reggae rhythm to another with Harry Mo's strong and silky vocals riding expertly on each track.

The lyrics, sang in English and Waitukubuli's
native patois, are, as usual, rebel-ish
and tingle the mind.

They range from Rastafari livity to international affairs to songs of praise and empowerment, love, indigenous people pride and resistance, and more.

The track "Caught Up In A Blight" features young St. Croix Hip-Hop artist Mundo, who comes from Jacob Seed camp, long time music associates of Mo. His youthful vibe is strong and adds another dimension to this awesome compilation. The female vocal harmonies by Empress 3gypt add a very essential tasty spice to the album.
Crucial, balance roots reggae vibes.

The musicianship on Harry Mo's sixth studio album to date is top notch. All the musicians featured are highly experienced and their performance skills complement Mo's work perfectly, making for a
great listening experience.

Derek Johnson of The Colorado Reggae Unit, Mo's live backing band, is heard throughout the album with his American Blues- influenced,
tasty guitar licks.

Well known reggae guitarist Tuff Lion also appears with his unique style on the song Burning Bridges.

Manitoid (someone from Manitou Springs) Bryant Jones appears on the title track playing keys harmonica expertly.

Jamaican great Mallory Williams also adds his excellent piano and organ playing on Caught Up In A Blight and Singing Songs For Jah.

The bass players are Anthony "Lion" Arthur and Ray "Bassie" Felix, two superb veteran players.

Waitukubuli drummers Erwin "Bongos" Betrand and Roosevelt 'Ras Digital" Paquette provide the intricate yet simple, wicked drumming.

Harry Mo plays rhythm guitar, keyboards and percussion on all tracks.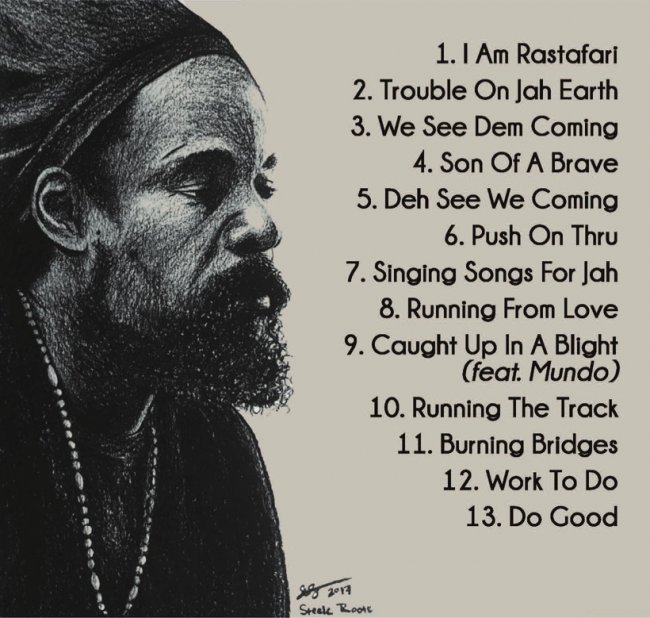 I Am Rastafari is a very beautiful reggae album release, both musically and visually,
for the year 2020.

The awesome musical work is complemented by some unique original artwork by SteeleRoots.

To all roots reggae enthusiasts and collectors, this is a special one
to add to your collection.

The songs are well thought out and produced, the music is great, the singing is righteous and sweet
on a variety of subject matters.

Nuff respect to Harry Mo and The CRU, other guest musicians and artists for putting this magnificent piece of musical art together.

The King Of Kings approves this work.

rasmatios@gmail.com

Apple Music

Amazon

Personal Facebook

Facebook.com/Harry-Mo-Music