For Bob Marley's Birthday we are offering 1/2 off General Tickets with the
Promo Code "MARLEY"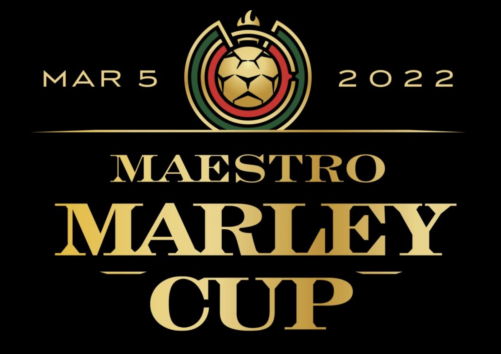 Saturday, March 5th 2022
The Maestro Marley Cup
Music Festival & Soccer Tournament
Hollywood ArtsPark, Young Circle, Hollywood Florida

Ky-Mani Marley, Julian Marley, Yellowman, Jesse Royal, Kreema, The Dubplates, Dubwise, KJ Marley, Kastin Marley, and many more!
~ 7 vs 7 Soccer Tournament ~
~ Caribbean food, drinks ~
~ Cultural vendors ~
~ Family activities ~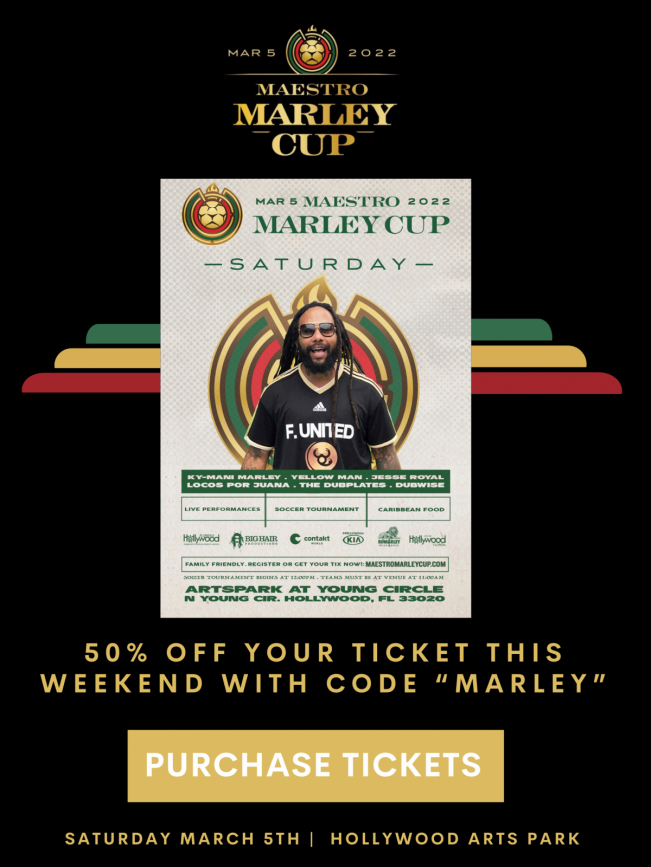 Gates 12pm / Event over at 11pm

The Maestro Marley Cup was created by Ky-Mani Marley and Big Hair Dave from The Dubplates to help raise money for the Love Over All Foundation.

The Love Over All Foundation helps communities in need through
sports and music.

Visit maestromarleycup.com
for more info.