San Antonio, TX —
New from Jah Yute Ent.
Reggae SoulJahs Worldwide Vol. 4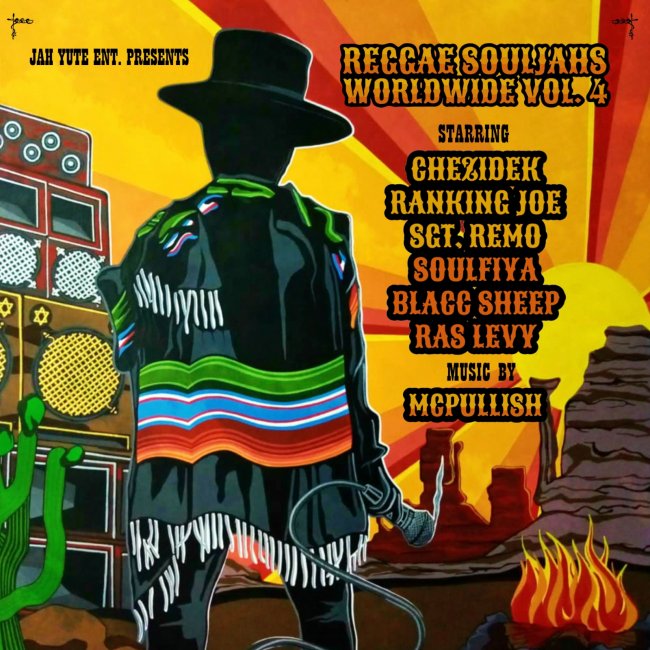 Jah Yute Ent. (JYE) is proud to present
Reggae SoulJahs Worldwide Vol. 4.


The album commemorates ten years since the founding of JYE. The first release on the label was Reggae SoulJahs Worldwide Vol. 1 on 2011. Here we are ten years later, and what a better way to celebrate a decade of independent reggae music than with another stellar line up of artists!

Vol. 4 is the last of the Reggae SoulJahs series. Although we are profoundly thankful for all the experiences we've had over the last ten years putting these compilations together,
we seal up the series with this great album and look forward to a bright future and new experiences.

This album is a Texas-based creation.
Executive producer Sergio Ortiz, better known as Sgt. Remo, approached Austin reggae/dub producer McPullish in 2018 about recreating the great King Jammy's Bandolero riddim.

This is definitely not a 2021 digital version of the original riddim. Instead, McPullish rebuilt the riddim by playing every instrument live and recorded using reel-to-reel tape. You will recognize the vintage tape sound as you listen.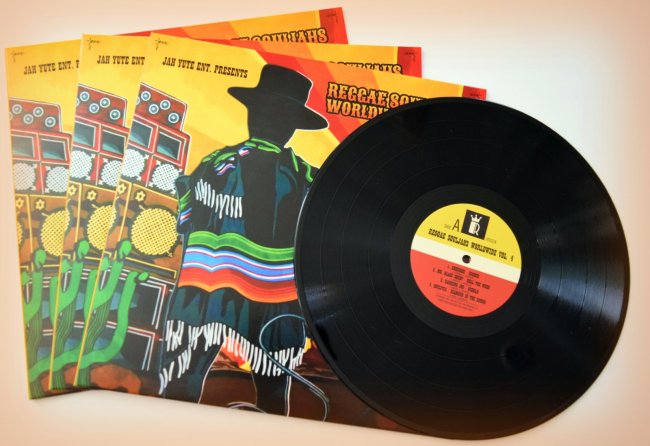 The album has six vocal tracks and kicks off with Chezidek's "Higher", a refreshing tune reaffirming Chezi's
not yet done and has a lot more to accomplish. He weaves his signature vocals with an unexpected DJ verse which may have you wondering why we haven't heard more of Chezidek's
lyrical versatility.

The second track on the album is courtesy of Mr. Blacc Sheep with a real ganja anthem called "Roll the Weed" (no ambiguity here). The most impressive aspect of this song is Blacc Sheep's powerful vocals and lyrical style (reminiscent of the reggae version of Busta Rhymes). If you've never heard his music
you are in for a treat!

The iconic Ranking Joe comes in next with "Bubble", an entertaining take on what steps we have to take to party in a time of COVID. I've heard several pandemic-related songs this last year, but this one is by far the most enjoyable.

Soulfiya is next with "Diamond in the Rough".
On this one, we are taken along on a journey as Soulfiya reminds us perseverance and drive can overcome the less-than-desirable circumstances many are born into.

Sgt. Remo's "Bandolero" is a Spanish version of the classic dancehall song by Pinchers.

Mexico City's Ras Levy delivers a great "Pensar Diferente" (Think Different). This one will have you rocking along to the hypnotic chorus even if you don't understand the lyrics.

The two remaining tracks are "Bubble Dub" and "Bandolero 21" Version by producer McPullish. The highlight here is the Bandolero 21 Version. This is not just a riddim version. McPullish takes us on a sonic journey on this one as it could easily be a score for a western movie. He captures the essence of the wild-west which was popularized by many Jamaican artists in early dancehall reggae. My favorite part of the song is the wild-west melodica and the digital gun shots which almost paint a picture of an old west gunfight.

The album is presented in 12" vinyl with a beautiful full-color sleeve painted by the multi-talented
Ras Levy. All production and mixing credits go to McPullish while mastering was handled by Randall
at Still Mastering in Austin, TX.



We hope that you fulljoy this album and continue to support Jah Yute Ent!

Contact sgt.remo@gmail.com
for additional information