Elementree
"Solutions"
Album Review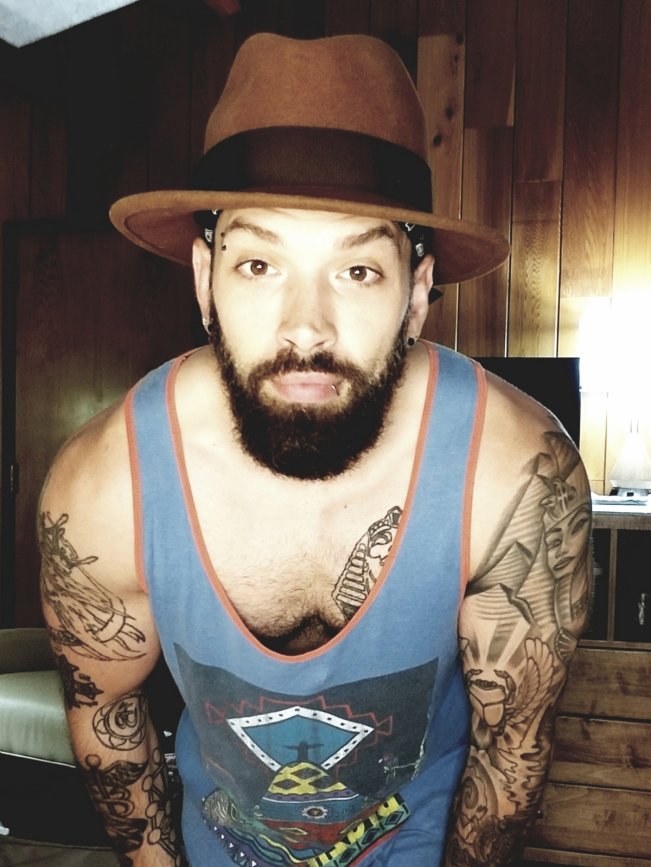 Cincinnati, OH — Reggae artist Elementree just dropped his debut solo album "Solutions" this month.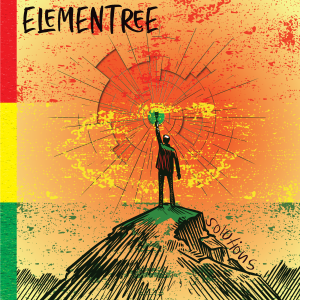 Stream/Download album on any platform by visiting this link: http://vibe.to/solutions

Elementree has been performing with seasoned reggae band Elementree Livity Project for around 7 years now. During the early stages of the pandemic, the lockdown brought band live shows to a halt. With all the time away from the band and looking to branch out with his music, Elementree decided to pursue his solo project. The new album is his first solo venture, written, produced and published
completely by himself.

The album combines a fresh mix of Roots Reggae, Hip-Hop and Acoustic instrumentals accompanied by Elementree's original and soaring vocal styles. So many reggae influences can be heard in his voice from Sizzla, Warrior King and Anthony B to Jacob Miller, Freddy McGregor and Dennis Brown. His ability to switch effortlessly between the Dancehall Singjay/Chat to a smooth Reggae crooning vocal line is on point and adds a wow factor that keeps the album from losing luster at any point.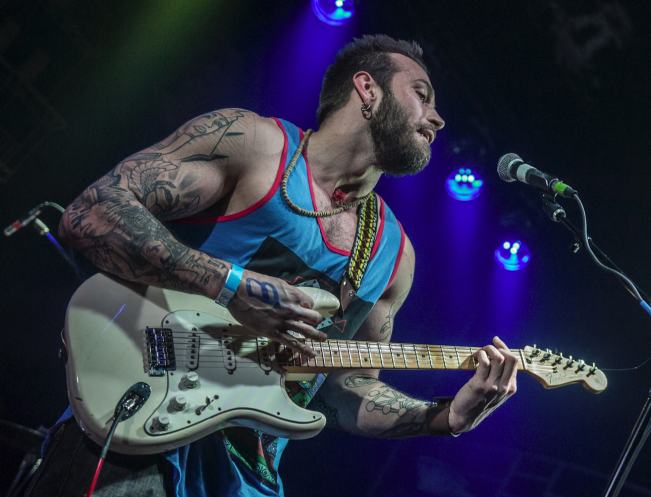 The album starts with the bright and sunny Inner Circle-inspired banger "I'll Take You There" featuring some other East Coast Reggae artists making their own mark on the scene, Mellodose,Austin Grimm and Sun-Dried Vibes. The song is an ode to wanting to go on vacation while being locked up in quarantine lockdown. Being a song that so many can relate to, the vocal melodies on the verses and the catchiness of the hook make this a universal hit in our opinion.

Next up, "Irie Night" provides us with a rootsy sound and an epic piano and steel drum backing melody that creates a euphoric vibe. The chant that comes around in the song every once in a while "Fiya Fiya Oh Way Oh" really caught our ears and has a great call-and-response value for crowds at live shows.

"Blaze Up The Fire" featuring the rapper FAME YNO comes in with a banging Hip-Hop/Reggae-inspired beat that called us immediately to turn this up. Elementree's verse is by far the fastest Dancehall vocals heard on the album and has nuances of Sean Paul and Damian Marley heard within. FAME YNOs verse complements Elementree's as the two play off of each other
in this anti-Babylon anthem.

"Colorado", the 4th track on the album, was the first single released before the album dropped. We can see why this was chosen as the single with such a catchy hook "Colorado, I'll never let you go". The driving Roots Reggae bass line really keeps the vibe of the whole track and carries the song. Jeremy Anderson from TreeHouse joins Elementree on this one providing the second verse as well as some horns.


"Had it Made" follows with beautiful acoustic guitar melodies and a bumpin Hip Hop beat that is reminiscent of some old school Fugees. Elementree seems to effortlessly blend the Hip Hop sound with the Reggae sound and make it into something fresh and original. Featured on the second verse is R&B/Hip-Hop artist Scott Simms who brings his sweet vocal melodies into this track which might be our favorite all around.

"Lift Up High" comes in right away banging a Roots Reggae, steppers sound with a happy and positive feel. Switching between Dancehall and Roots Reggae back and forth, this song was a great feature all around for Elementree's sound as a whole.

Following up is the acoustic, Hip-Hop anthem "Red" featuring another Cincinnati reggae artist Junya Be. This song speaks volumes about the things we saw happen in 2020 and the things that we all felt. Both Elementree and Junya Be switch up their vocal styles on this one going back and forth from Reggae singing to Dancehall chatting. The acoustic guitars, bells and Hip Hop beat alongside the Reggae have such an infectious sound for this track.

"Same Blood" featuring Aprina's Revolutionary Love is a song about how at the end of the day, we are all the same. This anti-racism staple soars with Acoustic guitars and a boom clap beat that hits your soul. Elementree and Aprina's verses play off of each other in a combination that reminds us of Bob Marley and Lauryn Hill. This is by far the most emotional song on the album and had us all in our feels.


The Dancehall / Reggae banger "Dust Like Chalk" up next. This revolutionary track had our favorite Dancehall vocals from Elementree. His verses come shining on the Reggae scene with original melodies and cadences bringing in a fresh perspective. Fyahball is featured on this track with the second verse. His vocal styles boom their way into the track and provide something crucial. The combination of the two artists on this one is an all around total package.


The album ends with a bang on "The Change". This song is a calling to leaders of the world, how long will we wait to make the change for equal rights and justice? The acoustic, Hip-Hop sound on this has a jazzy quality to it that just puts you in a whole vibe. Elementree once again signatures the track by switching between his Dancehall Singjay chatting to his smooth singing.

"Solutions" feels like the all-around package for not only a Reggae fan, but a music fan in general. Elementree keeps the Reggae vibe the whole time but sneaks in so many different styles, genres and inspirations along the way.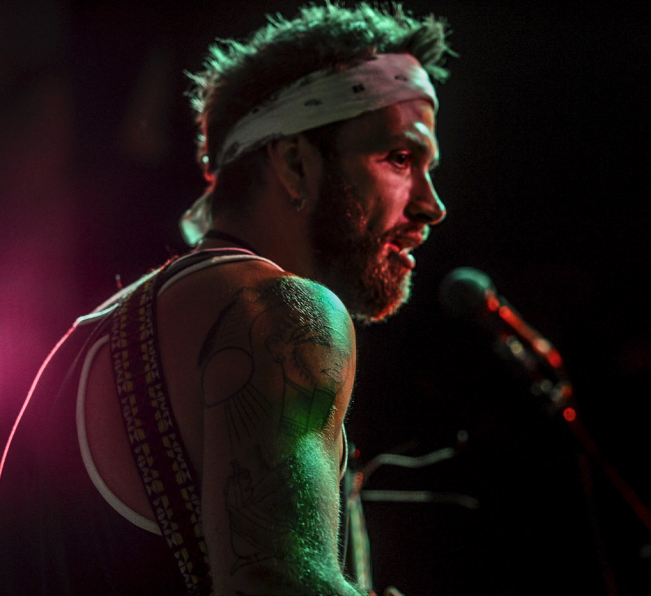 Connect with and Follow…