Free Exclusive Love + Light Concert Series
by LEO CARMICHAEL
+ New Single: "Jumper Cable"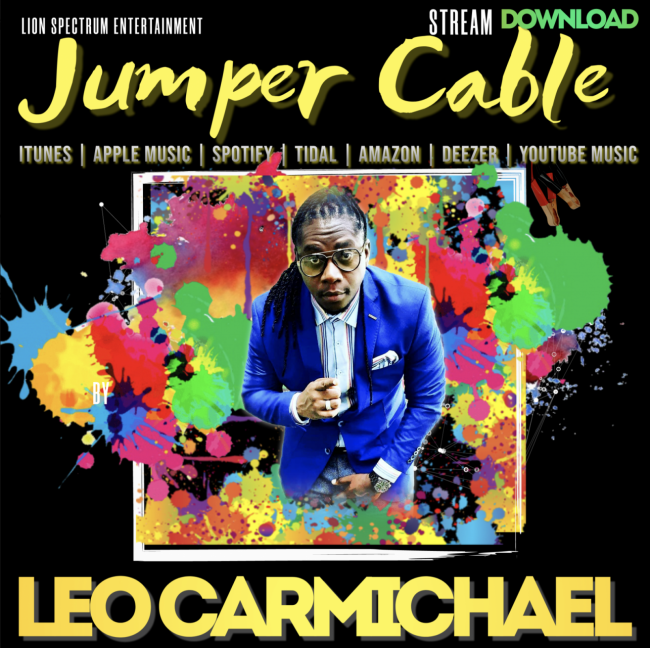 Free Exclusive Love + Light Concert Series
by Leo Carmichael ft Specktrum at
Big Yard Studio A
CLICK HERE TO VIEW SERIES
ON ALL PLATFORMS


Jumper Cable
Official Audio On Youtube – Click Here

Jumper Cable
Exclusive Performance on Youtube –
Click Here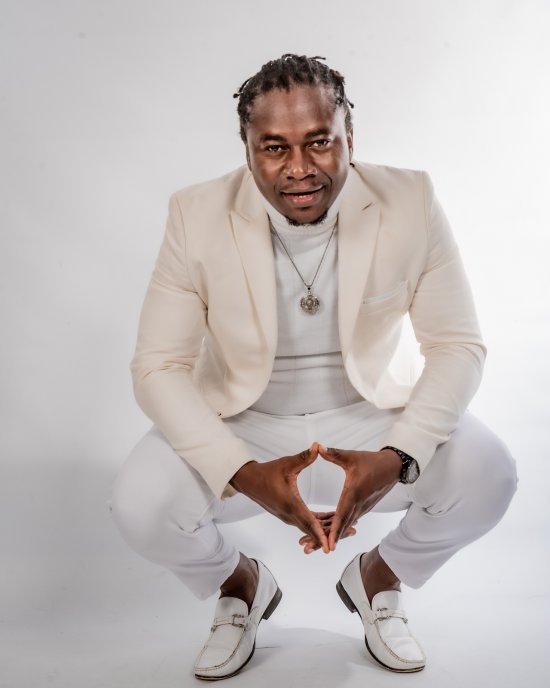 "Music is how I fly", is a statement often made by Leo Carmichael, a Reggae, Dancehall artist with an international sound. He is noted for his versatile, authentic sound across diverse genres, and high energy live music performances. Carmichael grew up in Kingston Jamaica for a time in Wint Road, Kingston 20, where one of his fondest memories was his mom running with him up the gully on her back to get on to Molynes road, whilst hurrying
to get to work. She remains one of his biggest inspirations. He later moved to Dunrobin and Waterhouse before moving to Portmore where he grew mostly.

Leo Carmichael started piano classes at 6, drums for church at 11, and started playing for artists from his early years as a teenager. He eventually begun to move about often through his involvement with music, touring and performing until he transitioned as a singer, songwriter, recording artist and producer. He has gained priceless experience as a performer on Jamaica's
north coast resorts and cruise lines as a performer of
Billboard Top 40s and is a former student of the Edna Manley College and The University of the West Indies. He has written for artists such as Kreesha Turner on her Tropic Electric album, Courtney John, and several others through "In The Dance
Volume 2" TV show on Television Jamaica. He is a producer that pushes the limits, an inventive and diverse composer.
Leo Carmichael's SMART LINK

Follow Leo Carmichael: @LeoCarMusic
Facebook Page
Twitter
Instagram
TikTok
SnapChat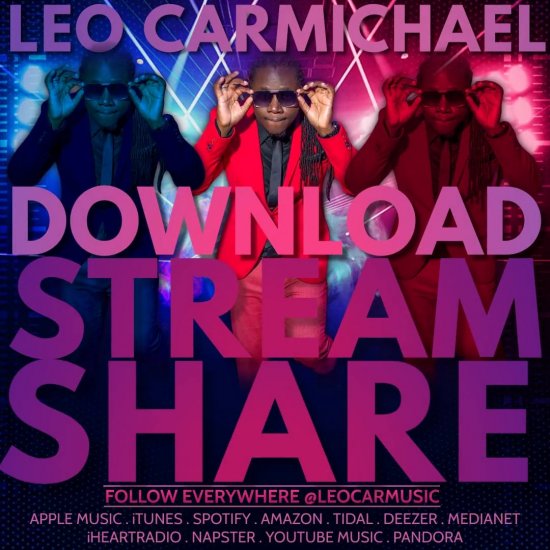 BOOK NOW!
Bookings/Management:
Business@leocoast.com
Whatsapp: (876) 442-9432
Website