Introducing New Song from

Lion Heights brings a positive balance withThe Blank Check Riddim The Blank Check Riddim is the first multi-artist album produced by Austin, Texas's Lion Heights. Following in the tradition of Jamaican riddim culture, the album features a solid lineup of U.S. and Jamaican based reggae singers voicing different versions, each with their own unique style and lyrics; there's something here for everyone, even a version recorded entirely en español. The richly textured instrumental track that forms the foundation of the riddim harkens back to the digital aesthetic of early dancehall, combining a hard hitting, hypnotic bassline with electronic drum sounds that recall the massive tunes released on Sly & Robbie's Taxi label. Add to that the chill-hop inspired guitar melodies, the R&B synth lines, and the dub-infused production, and what you get with The Blank Check Riddim is a vibe that's as atmospheric as it is raw.  
"Blank Check is a soulful original roots riddim that grows on you. Tightly played and an excellent mix makes this one of my favourite riddims so far." ~ Crucial P. of Back2Bass Radio, Belgium.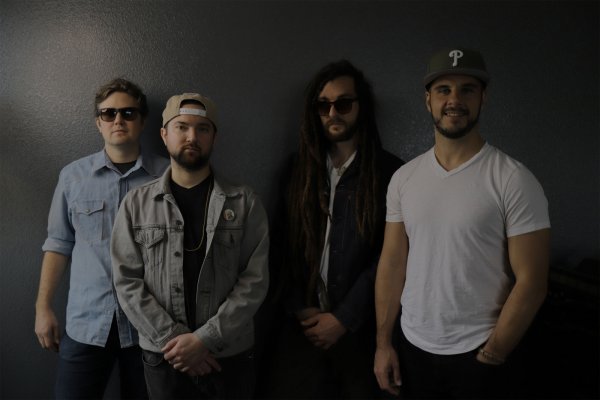 The concept began in March 2020, not long after Austin's music industry grinded to an abrupt halt in response to the Coronavirus lockdown. Lion Heights was unexpectedly forced to shift their focus from live performances to studio work. The band's newest member, drummer Tom Leslie, brought a rough demo of the instrumental to the group: "I had an idea for a riddim that I had created just using Ableton and my laptop on the backburner for a while, and it seemed like the right time to show the other members. They vibed on it and were all on board with building the track out, so we just went with it from there." Almost as quickly, the band realized that they wanted to stay true to riddim culture and began reaching out to artists to include on the project. "We wanted it to be more of a family kind of vibe", explains LH's bassist, Dane Foltin. With an eye to continuing the growth of reggae in the southwest U.S., Lion Heights initially recorded versions with Dre-Z Melodi (New Mexico), Dem Roots Music singer Louis Morales (Texas), and Lion Heights' own vocalist and keyboardist, Jeremy Carlson. Regarding the songwriting process, Carlson notes, "I really enjoy making music that combines aspects of different genres. It can be subtle too. When it comes to reggae music, I think a lot of people have preconceived notions; and I think it's fun to switch that up and keep listeners on their toes." A host of Caribbean artists soon followed, with Ras Fraser Jr. (Jamaica), Fyah Sthar (Jamaica), and Blackkamoore (Guyana) with Ras I Dre (Jamaica) all voicing versions on the track. The end result is an album that brings the best of contemporary U.S. and Jamaican reggae under one roof. With their own studio and a bassist who doubles as a talented engineer, it's safe to say thatThe Blank Check Riddim is just the first of what's sure to be a series of Lion Heights riddim productions.Stay tuned…    
  …and FOLLOW US on this link:
lionheights.com/blank-check-riddim  
Contact:Tree VanderMolen / Booking & Artist Management fundubmentals@gmail.com /  www.LionHeights.com